Privacy International's Views On The Derogations (Exceptions) Contained In The General Data Protection Regulation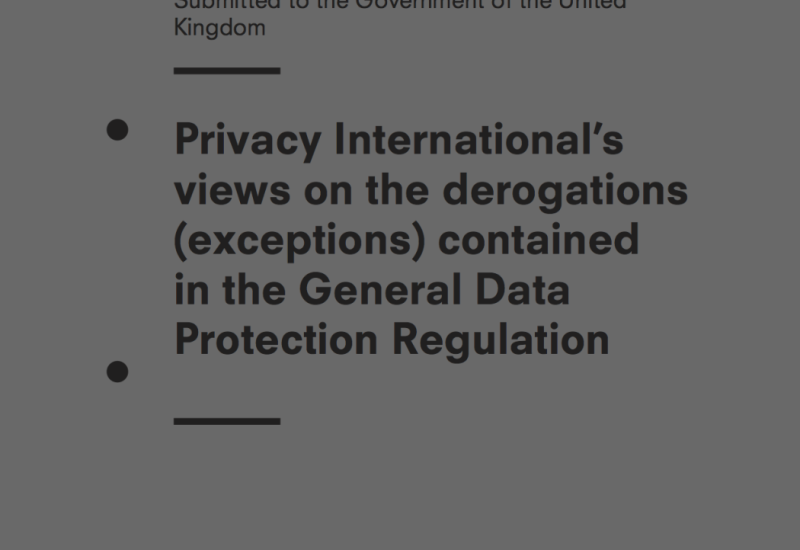 Wednesday, May 10, 2017
Privacy International welcomes the willingness of the UK government to implement the EU General Data Protection Regulation (GDPR), which provides stronger standards of protection of personal data to those contained in the EU Directive 1995, whose provisions were implemented in the Data Protection Act 1998. Improved rights and enforcement measures will generate greater trust and therefore greater engagement in the digital environment, which will in turn benefit the economy. This briefing provides Privacy International's views on the government consultation on the derogations contained in the GDPR.
We are a small and fiercely independent charity that picks big fights with companies and governments that attack your privacy, dignity, and freedom. Our independence means we never accept funds from industry and governments that limit our ability to criticise those same institutions who abuse your privacy, dignity, and freedom.
To help keep PI independent we need your support.