Leaflet about police tech being used in public places in the UK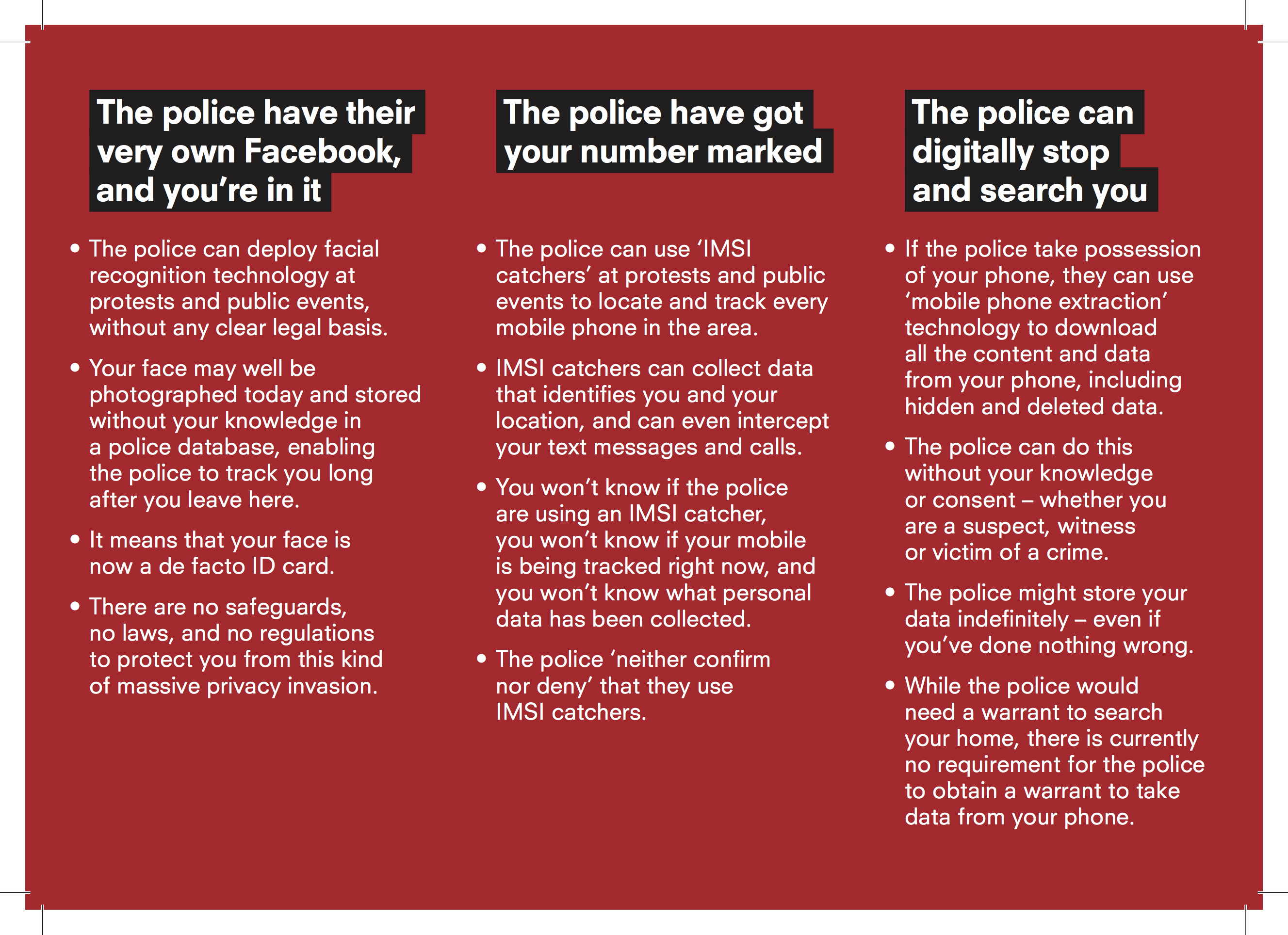 Tuesday, May 1, 2018
The UK police use a range of sophisticated technologies that raise serious privacy concerns because of the way in which they gather huge amounts of personal information about often large numbers of people in public places. You can download the leaflet above (just right click and save) and read more about these technologies.
If you agree with us that the police's use of these technologies should be regulated to protect personal privacy, then please take part in our #spypolice campaign, and share our posters online.
We are a small and fiercely independent charity that picks big fights with companies and governments that attack your privacy, dignity, and freedom. Our independence means we never accept funds from industry and governments that limit our ability to criticise those same institutions who abuse your privacy, dignity, and freedom.
To help keep PI independent we need your support.