How to minimise targeted ads on social media: Twitter
1. Go to twitter.com and log in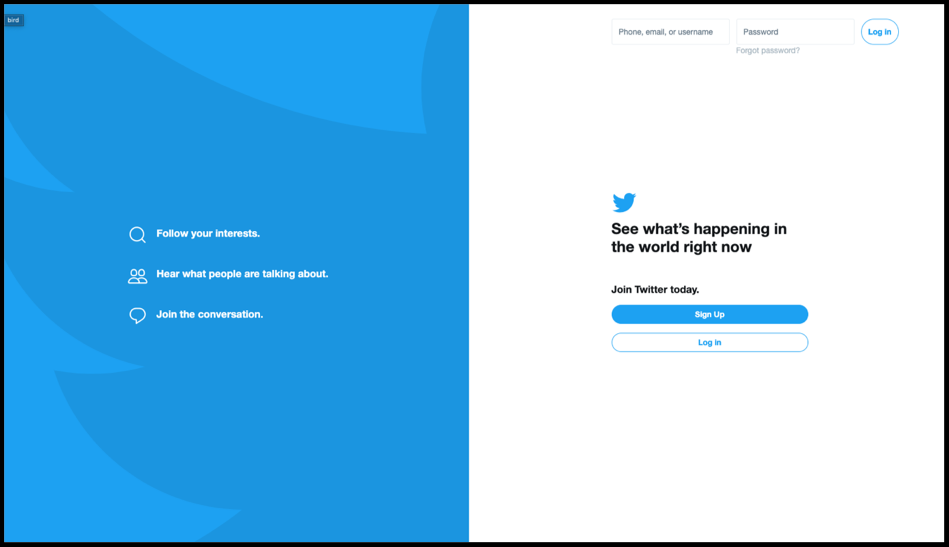 2. Navigate to Settings and Privacy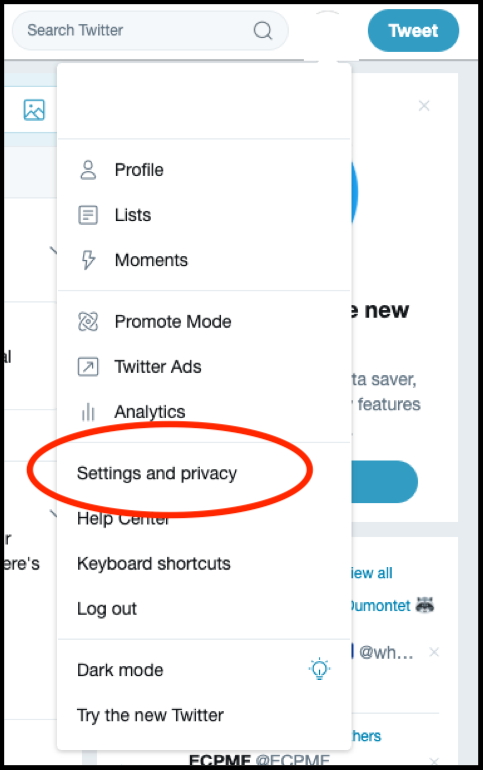 Here's how it looks on mobile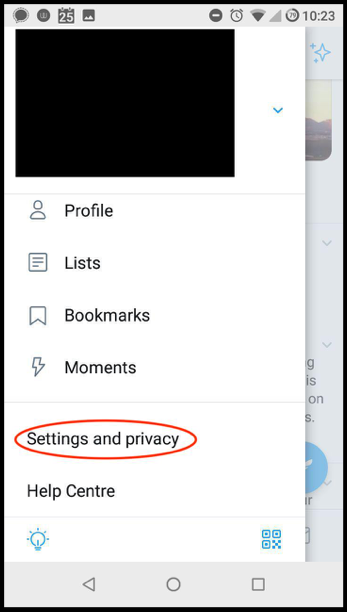 3. Click on Privacy and Safety

Here's how it looks on mobile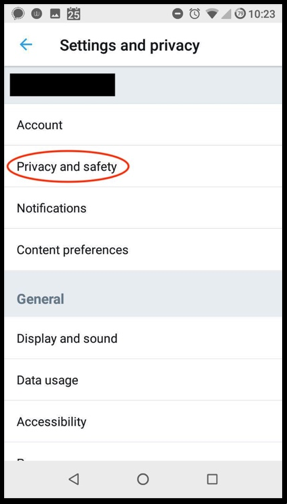 4. Locate Personalisation and Data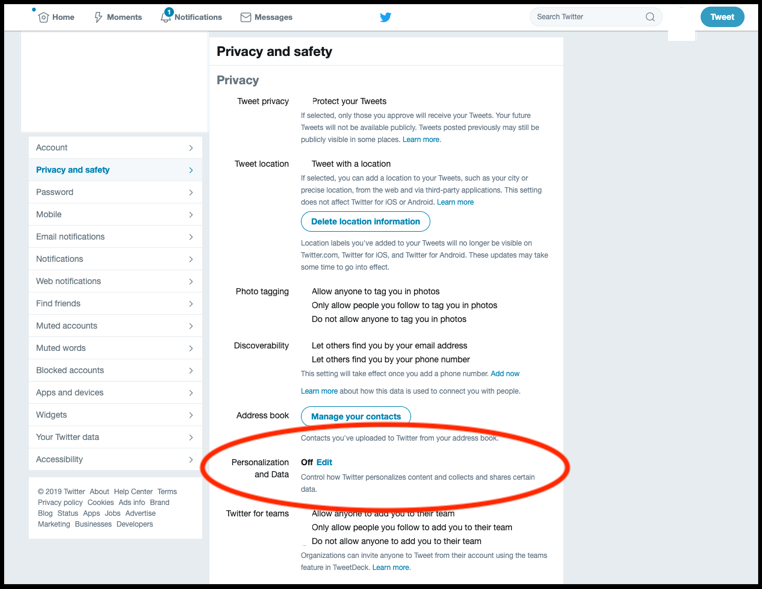 Here's how it looks on mobile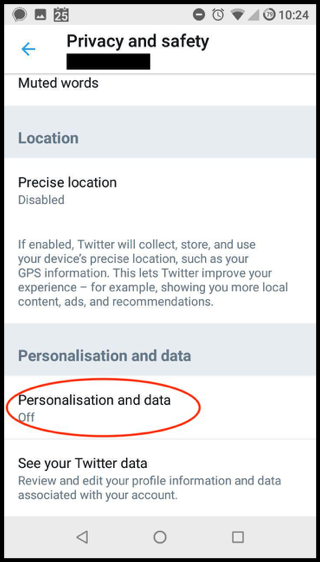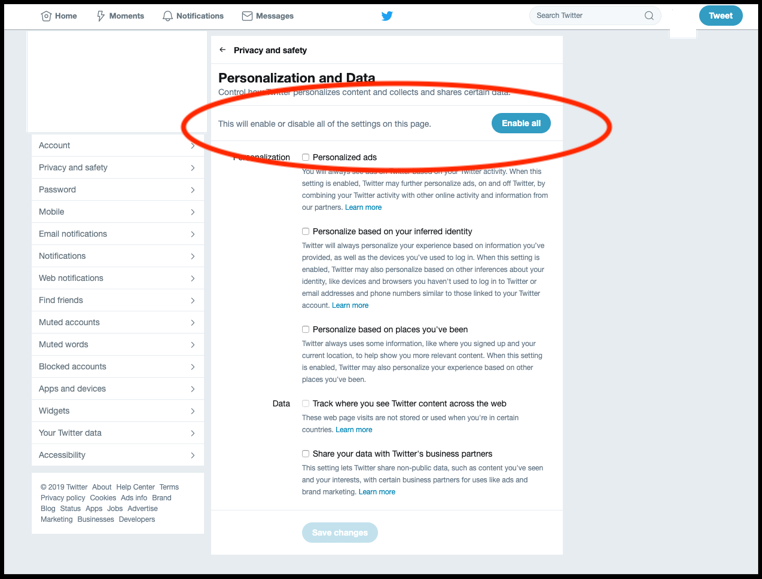 Here's how it looks on mobile.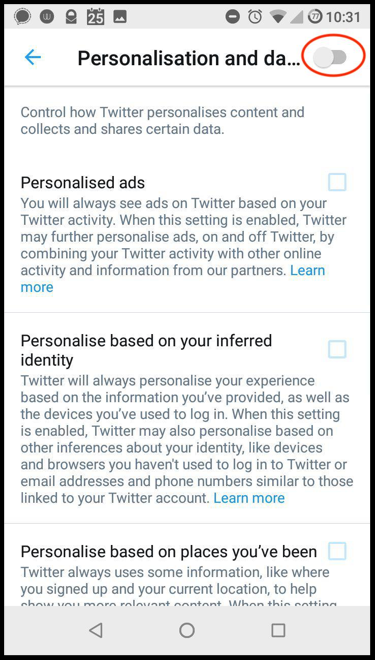 You can also see and remove the the inferred categories Twitter put you in. To do so, click on "See your Twitter data in the Privacy and Security screen".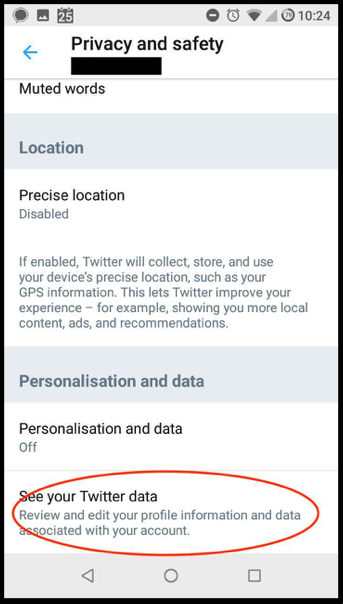 Then click interest and ads data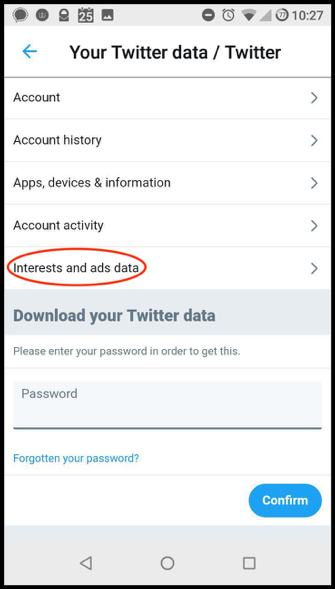 Click on the different options and see/delete everything you can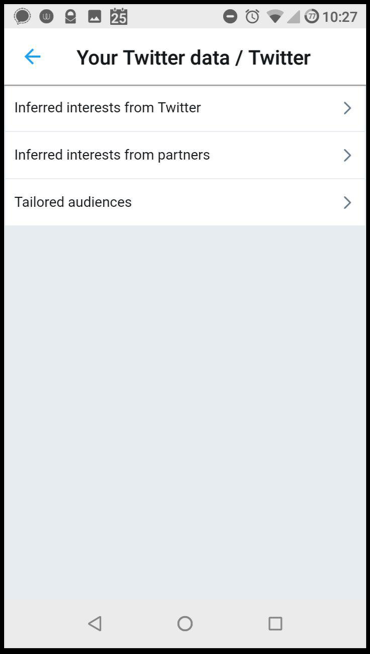 We are a small and fiercely independent charity that picks big fights with companies and governments that attack your privacy, dignity, and freedom. Our independence means we never accept funds from industry and governments that limit our ability to criticise those same institutions who abuse your privacy, dignity, and freedom.
To help keep PI independent we need your support.