A Brief Guide: How To Talk About Privacy At the UN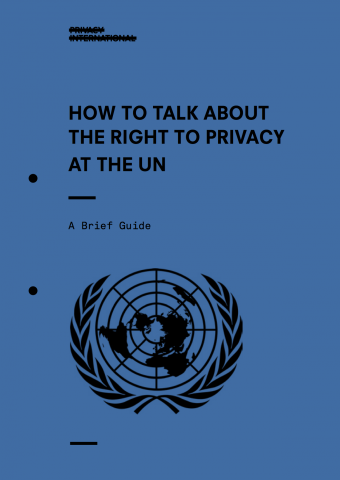 Tuesday, March 14, 2017
This briefing highlights opportunities for NGOs to raise issues related to the right to privacy before some selected UN human rights bodies that have the mandate and the capacity to monitor and provide recommendations and redress.
The briefing provides some examples based on Privacy International's experience and points at additional resources and guides. While this guide focuses on the work of NGOs, information to UN human rights mechanisms can be sent by other civil society actors, as well as by individuals.
We are a small and fiercely independent charity that picks big fights with companies and governments that attack your privacy, dignity, and freedom. Our independence means we never accept funds from industry and governments that limit our ability to criticise those same institutions who abuse your privacy, dignity, and freedom.
To help keep PI independent we need your support.