Denmark Approves Export Of Internet Surveillance System To China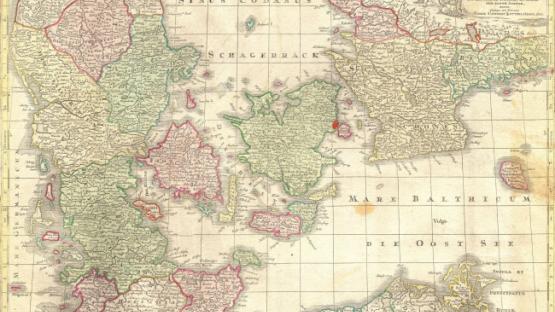 Privacy International has today written to Danish ministers and authorities seeking urgent assurances following a report published two days ago in Information showing that the government has approved the export of an internet surveillance system to China.
The report, which relies in part on documents obtained from the Danish Business Authority – the department which oversees exports of surveillance technology – shows that the government has authorised a company based in Denmark to export an internet surveillance system for a Field Acceptance Test  to an unnamed entity in China. Such tests are carried out at an advanced stage in the sale of any products, meaning that a final export could be imminent.
The surveillance system requires prior government approval before it can be exported because it falls within the Wassenaar Arrangement's list of controlled goods. Such systems were subjected to global export restrictions in 2013 after evidence emerged that Gadaffi's regime had used such technology provided by a French company to listen in on the entire country.
For an item to fall within the list of controlled goods, it must, among other things, analyse, extract, and index metadata from a 'carrier class' (large scale) IP network, and then allow the user to search through that metadata based on personal data such as name, e-mail, street address, phone number or group affiliation.
China is currently experiencing a crackdown on human rights, with human rights defenders, journalists, lawyers, and other activists facing severe restrictions and violence. New national security laws are further undermining human rights and restricting the internet, which is already subject to onerous controls.
As outlined in our letter, Privacy International believes that Denmark has an obligation, in accordance with EU regulations, to conduct a thorough human rights assessment before approving the export of such systems to ensure that there is no risk that exports can be used for human rights abuses.
Given that at this stage approval has been granted for a Field Acceptance Test, Privacy International is calling for the Danish government to take urgent steps to ascertain how the system will be used and to provide verifiable human rights assurances before a final export takes place. It is vital that any licenses for exports are denied by the Danish authorities if the system is to be used by authorities in China to undermine human rights.
Given that there are several surveillance companies located in Denmark, including ETI-A/S which was acquired by UK defence contractor BAE Systems in 2010 for $211 million, we are also calling for more information and assurances regarding other exports overseen by the Danish authorities.