Letter And Briefing On The Human Rights Implications Of Reported Mexican Government Hacking Targeting Civil Society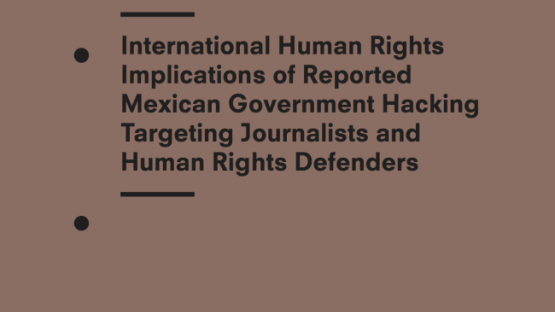 On 28 June 2017, Privacy International sent a letter and briefing to the Mexican government following reports indicating that Mexican authorities had used NSO Group's Pegasus spyware to target journalists and human rights defenders working to expose government corruption and human rights abuses. NSO Group is a surveillance technology company that sells products and services, including malware, exclusively to government clients.
These attacks were designed to compromise the mobile phones of targeted individuals, permitting the attackers to surreptitiously turn on cameras and microphones, record calls, read messages, and track movements. In these documents, Privacy International addresses how Mexican government hacking, including the use of NSO Group spyware, raises grave human rights concerns and calls into question whether Mexico is meeting its obligations under international human rights law.