PI's submission to the Centre for Data Ethics and Innovation's Review of Online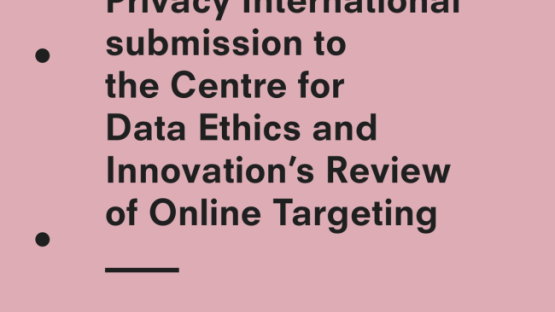 In early June 2019, PI engaged in the UK's Centre for Data Ethics and Innovation consultation regarding online targeting. PI focused its submission on the use of targeting in online political and issue-based advertising, and the collection and use of data to target people online.
In considering the impact of online targeting, it is essential that the Centre for Data Ethics and Innovation have due regard for privacy as a fundamental right (as enshrined in UK, European, and International Law). Privacy is essential to the protection of autonomy and human dignity, serving as the foundation upon which other human rights are built. For people to fully participate in democratic society, developments in law and technologies must strengthen and not undermine peoples' ability to freely enjoy these rights.
Over the past decade online targeting has become much more invasive. Targeting today, specifically online targeted advertising, is enabled by the collection, sharing, and processing of massive amounts of people's data. People are often unable to meaningfully understand how their data is collected, shared, and used.
Online targeting has become virtually inescapable and the ecosystem is so complex that it has become impossible for people to know where their data ends up and how they are being targeted.
Read our submission for more.