Selling Arms And Snooping Technology Is No Way To Help Democracy, Cameron
News & Analysis
Post date
11th April 2012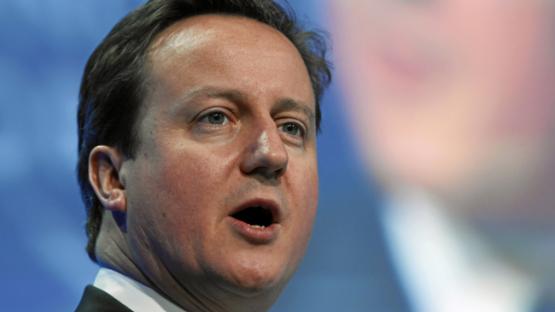 In September last year, David Cameron told the UN general assembly: "As people in north Africa and the Middle East stand up and give voice to their hopes for more open and democratic societies, we have an opportunity – and I would say a responsibility – to help them." The Arab Spring uprisings had provided a chink of light for those living under repressive regimes, and it was now up to western democracies to help them throw open the door to a bright new future.
Yet over the past six months, the British government seems to have reconsidered its foreign policy priorities. Cameron is currently touring south-east Asia on a trade mission, promoting British weapons and defence technology with several representatives from major arms manufacturers in tow. Today he was in Indonesia, announcing a multimillion-pound deal with the national airline and praising "an inspiring democracy" – despite the Indonesian government's dubious attitude to peaceful demonstration and religious freedom, and reports of torture and extrajudicial executions by the country's security services. Britain's "responsibility" for advancing democracy abroad has taken a backseat to our need for foreign cash injections, as the economy limps along with little hope of recovery before the next general election.
Among the businesses accompanying the prime minister on his trip is the defence, security and aerospace company BAE Systems. BAE has faced dozens of accusations of corruption and bribery over the past two decades, and has been dogged by controversy over its dealings with repressive governments in Saudi Arabia, Zimbabwe, Chile and Indonesia. The company was also involved in the manufacture of cluster bombs, weapons that kill indiscriminately and can present a serious danger to civilians for decades after a conflict. In 2008 the UK and more than 90 other countries signed the Convention on Cluster Munitions banning their use, development, production, stockpiling, retention and transfer.
As well as selling conventional arms such as bombs, guns and military aircraft, BAE Systems also provides surveillance and interception technology, primarily through its subsidiaries Detica and ETI. Detica enjoys close ties with the government and is consistently promoted by UK Trade & Investment (UKTI), a government department created to "enhance the competitiveness of companies in Britain through overseas trade and investments". Both Detica and ETI provide mass surveillance technologies capable of intercepting entire populations' communications. These kinds of systems allow non-democratic governments to target journalists and human rights campaigners, silence political dissidents and crush non-conformist thought. In short, they allow dictatorships to flourish.
Parliamentary questions have been asked about Detica's involvement with the deposed Tunisian regime, but since the UK does not currently operate a system of licensing the exports of surveillance technologies, the Department for Business, Innovation and Skills had no answers. However, evidence has emerged that another British company – Gamma International, headquartered in Andover – offered for sale a portfolio of IT intrusion software called FinFisher to Mubarak's regime shortly before the Egyptian revolution began. The company said it had not supplied any products to the Egyptian regime.
FinFisher works by sending the target a fake iTunes update. Once this is downloaded, the user can take complete control of the target's computer, listening to VoIP calls, reading emails, viewing Facebook activity and operating built-in cameras and webcams. The threat to human rights defenders and pro-democracy activists – who tend to consider Skype a safe and secure means of communication even when they distrust email and mobile phones – cannot be exaggerated.
In November 2011, Privacy International wrote to Cameron asking what the government was doing to control exports of these dangerous technologies from the UK. Cameron's foreign affairs secretary, John Casson, responded: "Please be reassured that the government is actively looking at this issue and that we are working within the EU to introduce new controls on surveillance equipment." However, while there has been much discussion of a new export licensing regime to prevent British products being sold to abusive foreign governments, thus far there has been no concrete progress – and it's starting to look like any measure that restricts exports is unlikely to be popular with the prime minister.
The impact of the global financial crisis on the UK has been significant, and foreign trade will likely play an important part in our economic recovery. But we need to remember that any business deal that makes Britain complicit in extrajudicial killings, censorship and torture abroad is a Faustian pact – however lucrative.
This article originally appeared in the Guardian's Comment is free.