Local police forces in US expanding use of drones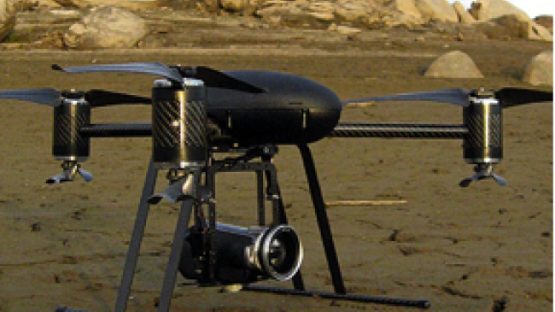 Last Friday the Electronic Frontier Foundation received new information from the US Federal Aviation Administration in response to their FOIA demanding data on certifications and authorizations the agency has issued for the operation of unmanned aircraft.
The information includes extensive details about the specific drone models currently flying in US civilian airspace, including those being used by four local police forces. The North Little Rock Police Department in Arkansas is testing the Rotomotion SR30 UAS helicopter over unpopulated areas of Lonoke County, Arkansas, the Miami Dade Police Department is using the  Honeywell RQ 16A Micro Air Vehicle and the Seattle Police Department is testing the Draganfly X6, which it wants to use in support of various law enforcement functions including but "not limited to investigation of crash sites related to interstate and railroad transport of hazardous materials, search and rescue operations and tactical support of law enforcement operations". Flight times vary from 15 minutes to an hour, and the UAVs can carry wireless (infrared) video cameras, still cameras or thermal imaging video cameras. They usually fly at an altitude of 400 feet.
The most interesting document from the EFF files involves an application by the Ogden City Police, who sought to use a blimp for nocturnal surveillance (between midnight and 5AM) within a "high crime area" (between 17th Street and 29th Street, and Wall Avenue and Jefferson Avenue) in Ogden, Utah. The police chief wanted to fly "a set computer program" for up to five hours from a vantage point of approximately 400 feet. During flight the camera system would monitor "suspicious activity", and the Pilot in Command could send an officer to investigate once such activity was spotted. The Pilot in Command would also be able to manually operate the UAS so that it could remain on scene waiting for an officer's arrival. The FAA declined the application because it represented "an unacceptable high risk to the National Airspace System", mainly because the application did not address the use of visual observers during the operation.
Since 2011 Ogden has had a "Real Time Crime Centre", which features a host of "state-of-the-art computer programs that allow officers to combine statistical information, such as where crimes occur and where parolees live, to pinpoint areas of highest crime-prevention priority". The Ogden centre ties in to 200 surveillance cameras throughout the city to give police real-time views of what is happening around the town. It had hoped to further expand its technological capabilities with the blimp.
The increasing use of drones and the establishment of these visual surveillance centres give rise to serious concerns about the future of policing. Is this insatiable desire for new technology actually reducing crime and improving police work, or is it just creating nations of suspects?