Digitised oppression: Saudi electronic tracking system another step in the wrong direction for women's rights
News & Analysis
Post date
19th December 2012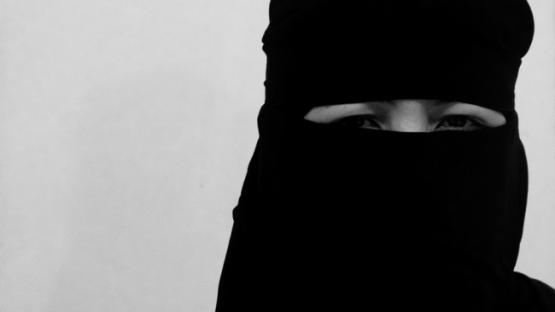 It was only last year that women in Saudi Arabia finally gained the right to vote. However, it seems a sad case of 'one step forward, two steps back', as this year it was discovered that all Saudi women are being electronically tracked by their male 'guardians', who are automatically sent text messages when their female 'dependants' attempt to cross the border. For women seeking to escape abusive relationships, or simply the severe generalised oppression of women that operates throughout Saudi Arabia, this measure could be the nail in their coffins.
The automatic text alerts are part of an electronic passport system which was launched last year by Saudi authorities. However, the scheme of alerting male guardians to the cross-border movements of female dependents with SMS messages is thought to have been in operation for the past two years on an opt-in basis.
Saudi Arabia is the only country in the world in which women are banned from driving and excluded from most workplaces. Their testimony is legally worth half that of a man's in the Saudi courts, and there is no national law preventing violence against women. Women are forbidden from travelling with their male guardian's consent, and have to present the infamous 'yellow slip' (a signed document giving consent for their travel) at airports in order to be permitted to leave the country. And it is a country that any woman would want desperately to leave. In 2007, a court sentenced a teenage girl who had been the victim of a brutal gang rape by seven men to six months in prison and 200 lashes. Her crime? Having been in a car with a man she was not related to.
This new system represents a serious violation to Saudi women's right to privacy and freedom of movement, and will without a doubt put women's lives at risk. Instead of bringing greater opportunities for freedom and democracy, technological innovation in Saudi Arabia is only facilitating the complete subjugation and humiliation of women by digitising centuries-old oppression. As columnist Badriya al-Bishr wrote in the Saudi Gazette: "This is technology used to serve backwardness in order to keep women imprisoned."
Surveillance of women has sparked anger amongst many activists and one Twitter post read: "Why don't we just install a microchip into our women to track them around?". Safa Alahmad, a freelance journalist and documentary maker, said: "Apparently, as a Saudi woman, I don't even deserve the simplest of rights like the right to privacy. The core issue remains the same. Saudi women are viewed and treated as minors by the Saudi government. A text message doesn't change that. It's just adding insult to injury."
Two weeks ago, Privacy International wrote to the three main telecommunications companies (STC, Mobily and Zain) operating in Saudi Arabia, requesting the following information:
Are SMS notifications sent by the Ministry of the Interior or by the relevant service provider?
How does the Ministry become aware that a woman is exiting the country? Is location data or network information provided by the service providers to the Ministry?
How does the Ministry obtain the mobile phone numbers of women exiting the country, and of their husbands?
Is information obtained through SIM card registration utilised in this regard?
What other information must service providers share with the government in order to assist with the implementation of this system?
No response has yet been received, but Privacy International will share further information on this issue once we have collected it.