A new wave of surveillance in Pakistan
News & Analysis
Post date
30th October 2012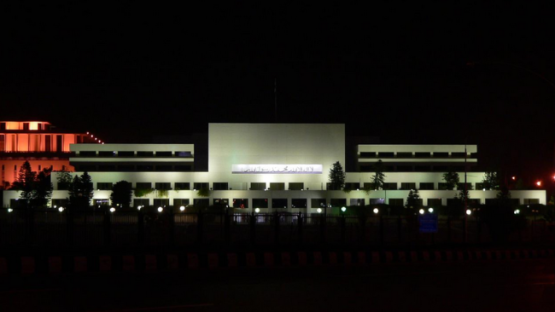 Modern information and communications technologies are now seamlessly integrated into our daily lives. Internet-based communications are no longer a luxury, but rather a necessity, for people across the globe. This is particularly the case in developing countries where, as well as helping individuals communicate, learn and connect, technologies play a vital role in advancing fundamental human rights and fuelling social progress.
It is therefore hardly surprising that ICTs are increasingly being cast as threats by ideologically authoritarian governments and political establishments, which are stepping up censorship and surveillance on digital communications in pursuit of control and oppressive ideals. Pakistan provides us with a disturbing example of such trends.
Pakistan – a country of 180 million people – has a rapidly expanding population of Internet users; around 24 million people are currently online in Pakistan, according to the most recent statistics. Mobile phone usage is rapidly increasing, and currently stands at 69%. Digital communications are becoming essential to Pakistani citizens, offering citizens, particularly the country's youth, new avenues for organization of political activism, and new opportunities for socio-economic development.
In response, the Pakistani government is increasingly adopting a strategy of digital censorship and surveillance in the name of safeguarding national security, religious values and morality. Surveillance and censorship have been commonplace in Pakistan since 2003; the transition from authoritarian rule to a democratically-elected government in 2008 has not impeded the steady expansion of the Pakistani government's surveillance capacity. Most recently, the Pakistan Telecommunication Authority (PTA) commissioned a new wave of surveillance and censorship, whereby all emails, telephone calls and communications will be monitored. Service providers have less than three months to adopt arrangements to facilitate such mass surveillance, which will come at a cost of millions of dollars to the Pakistani taxpayer.
The government has sought to justify the move by emphasizing the need to protect individuals from obscenities and instances of blasphemy in the digital communications sphere. Yet no legal procedures or mechanisms have been proposed to protect an individual's online freedom of expression and privacy.  The scheme is no more than a veiled attempt to increase State control over individuals, chilling free expression and quashing dissent and political activism.
In the run-up to the national elections in November 2012, and at a time when Pakistan has put forward its candidature for membership of the UN Human Rights Council for 2013-2015, the government should demonstrate its commitment towards protecting and promoting human rights, not undermining them. Hyperbolic statements about the government's commitment to democratic processes and to holding new elections in compliance with global principles are revealed as hypocritical when contrasted with policies of blanket censorship and mass surveillance.