…it limits how data can be used against us
You are considered innocent until it can be proved you are guilty according to law. If accused of a crime you have the right to a defence.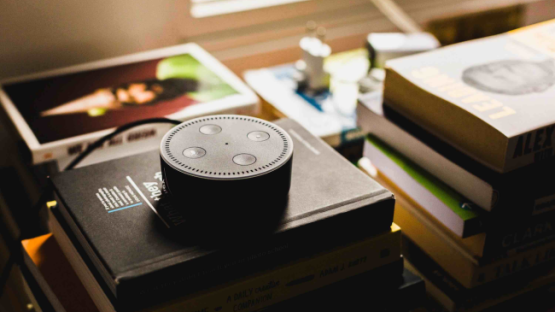 In 2015, James Bates was charged with first-degree murder in the death of Victor Collins. Collins was found floating face down in Bates' hot tub in November 2015. Bentonville police served two search warrants ordering Amazon to turn over the "electronic data in the form of audio recordings, transcribed records, text records and other data contained on the Amazon Echo device" in Bates' home.
The reason for the warrants? According to the police, just because the device was in the house that night. It was widely reported that Amazon fought the prosecution's request to hand over the data recorded by the device, stating it "objects to overbroad or otherwise inappropriate demands as a matter of course". Bates' attorney at the time, Kimberly Weber stated the court orders were "vague and full of suspicion". Eventually, the argument became moot as Bates voluntarily agreed to hand over the recordings. Investigations on Bates were, in the end, dismissed by a judge because there was not enough evidence to convict Bates "beyond a reasonable doubt".
The global push for police forces and other authorities to have access to the large amounts of data we generate through everyday objects and devices that can connect to the Internet – our phone, our watch, our fridge, our toothbrush – threaten to eliminate a core principle in criminal justice – the presumption of innocence.
Investigators need to provide compelling reasons why it is necessary to intrude on our privacy to find evidence. But there are no clear-cut limits to the use of data for law enforcement purposes and the use of data processed and generated by smart devices remains highly unregulated at the moment. Authorities are rushing to interrogate these new "digital witnesses" certain that they will provide all the answers to an unresolved crime with little or no concern to the privacy of the parties involved.
1. Everyone charged with a penal offence has the right to be presumed innocent until proved guilty according to law in a public trial at which he has had all the guarantees necessary for his defence.
2. No one shall be held guilty of any penal offence on account of any act or omission which did not constitute a penal offence, under national or international law, at the time when it was committed. Nor shall a heavier penalty be imposed than the one that was applicable at the time the penal offence was committed, Article 11, Presumption of innocence
* Photo by Andres Urena on Unsplash