Free to Protest (Colombia edition)
This country-specific protest guide was developed by PI partners Dejusticia and Karisma, and is available in Spanish.
Explainer
Post date
27th April 2022
Key points
Law enforcement can deploy a range of surveillance tools during protests
Protesters should be able to exercise their protest rights without being indiscriminately monitored, tracked and surveiled
This guide is part of Privacy International's ongoing Free to Protest campaign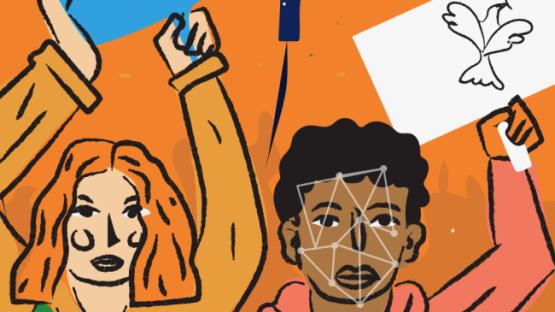 La 'Guía para protegerte digiralmente durante una protesta' es un documento enfocado en Colombia que recopila información básica sobre las capacidades de vigilancia que posee la policía colombiana, y mejores prácticas para evitarla. Encontrarás en esta guía definiciones, explicaciones y recomendaciones sobre la vigilancia a los dispositivos tecnológicos, las comunicaciones, la identidad y las redes sociales de las personas que protestan.
Puedes descargar la guía desde esta página, de la sección más abajo titulada "Attachments".
This guide was originally published in Spanish on Dejusticia and Karisma's website in January 2022.
DISCLAIMER: This guide forms part of PI's global work to highlight the range of surveillance tools that law enforcement can use in the protest context, and how data protection laws can help guarantee individuals' data privacy rights. The content of the guide should not be perceived as any form of legal advice and any opinions or interpretations expressed therein are without prejudice to existing or future positions adopted by PI.