Surveillance And The City: Turning Urban Centres Into A Panopticon
Long Read
Post date
31st January 2018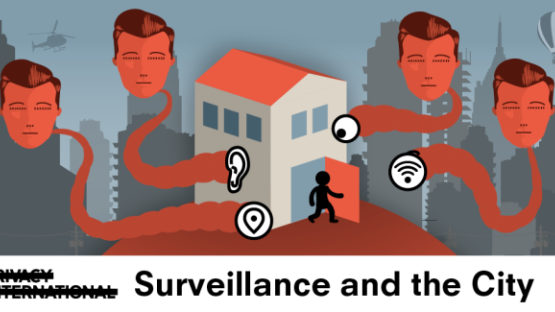 To celebrate Data Privacy Week, we spent the week discussing privacy and issues related to control, data protection, surveillance, and identity. Join the conversation on Twitter using #dataprivacyweek.
Do you live in a "smart city"? Chances are, you probably do (or at least your city claims to be). But do you know what exactly makes your city "smart", beyond the marketing term? And what does this have to do with privacy?
Companies and governments will tell you that the more cameras, sensors and connected devices it has, your city will become more efficient, sustainable and secure. After all, what commuter would complain about an app that gives them real-time information on traffic management or rideshare options? And aren't "innovations" such as smart metres a good thing, when they can tell you how much energy you consume and when you consume it?
It's not as clear-cut as they would have you believe. Our cities are increasingly transforming into monitored spaces, where an individual's ability to be anonymous is steadily shrinking. On top of that, smart city projects have been used as pretexts to normalise and consolidate the systematic generation and collection of data. This is done both by governments and the private sector, ostensibly for the benefit of citizens.
The right to privacy is entirely re-defined in a (smart) surveilled city. People are no longer expected to consent to the generating, collecting, processing, and sharing of their data, but instead, are exposed to both government and corporate surveillance from the moment they leave their homes. By 2050, it is estimated that 66% of the world's population will live in urban areas. As more and more devices are built to track peoples' activities and to generate intelligence for use by public and private actors, this will have detrimental consequences for our democracies.
The opportunity to decide what our cities look like, and who they serve, is being taken away from us. If smart cities are to be truly democratic and inclusive, then citizens must be brought to the decision-making tables, so their diverse needs and priorities can be taken into account.
Instead of trying to solve everything with technology because it looks convenient, governments and city planners must prioritise ways to improve our cities that do not negatively affect our right to privacy in the name of unclear outcomes. When data collection is deemed mandatory, only the data that is strictly necessary should be generated and collected. Data should not be sold for commercial purposes, and citizens should be made aware of the data that is generated and collected about them and how it will be used. They should also be entitled to have it corrected and deleted.
Our work and the research of our partners in Argentina, Brazil, Chile, and South Africa, illustrate how city surveillance initiatives have been increasingly used by governments and companies to push their own agendas, while encroaching on people's rights to privacy and autonomy, and ignoring issues of discrimination and exclusion.