Criminal complaint to National Cyber Crime Unit on behalf of Bahraini activists
Long Read
Post date
13th October 2014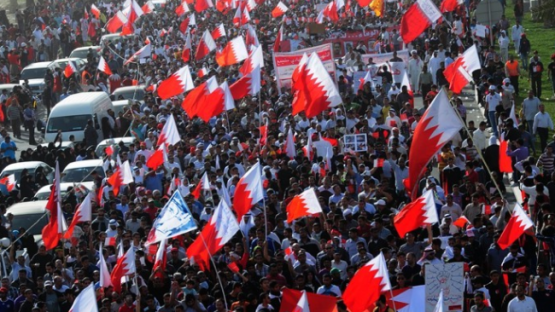 Privacy International in October 2014 made a criminal complaint to the National Cyber Crime Unit of the National Crime Agency, urging the immediate investigation of the unlawful surveillance of three Bahraini activists living in the UK by Bahraini authorities using the intrusive malware FinFisher supplied by British company Gamma.
Moosa Abd-Ali Ali, Jaafar Al Hasabi and Saeed Al-Shehabi, three pro-democracy Bahraini activists who were granted asylum in the UK, suffered variously from years of harassment and imprisonment, and were subject to unspeakable torture at the hands of the Bahraini government.
Investigation and analysis by human rights group Bahrain Watch showed that while Moosa, Jaafar, and Saeed were residing in the UK, Bahraini authorities targeted the activists and had their computers infected with the surveillance Trojan FinFisher.
While it's long been known that Gamma has provided surveillance capabilities to Bahrain, amongst other countries, the extent of Gamma's complicity in Bahrain's unlawful surveillance of individuals located abroad has only recently been confirmed. Two months ago, a number of internal Gamma documents were published revealing that Gamma is both aware of, and actively facilitating, the Bahraini regime's surveillance of targets located outside Bahrain through the provision of intrusion technology called FinFisher to the Bahraini authorities.
The analysis by Bahrain Watch clearly shows that, amongst the Gamma documents published online, those targeted by the Bahraini government with FinFisher technology were Mohammed, Jaafar, and Saeed, along with prominent Bahraini opposition politicians, democracy activists and human rights lawyers.
The complaint argues that the actions of the Bahraini authorities qualifies as an unlawful interception of communications under section 1 of the UK's Regulation of Investigatory Powers Act 2000. By selling and assisting Bahraini authorities, the complaint argues that Gamma is liable as an accessory under the Accessories and Abettors Act 1861 and/or encouraged and assisted the offence under the Serious Crime Act 2007.