EU parliamentarians propose to strip citizens of their privacy rights
News & Analysis
Post date
9th February 2018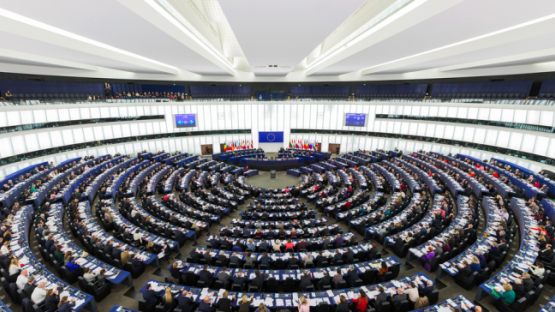 Today, a coalition of civil rights groups, including Privacy International, launched a report and campaign website, nakedcitizens.eu, which calls on EU Members of Parliament (MEPs) to protect fundamental rights to privacy in a crucial vote next month. Concerned citizens and consumers are able to contact their MEPs directly via the website.
The story so far: early last year the European Commission published proposed revisions to the Union's outdated legal framework on data protection. The proposals strengthen existing rights and attempt to ensure that legislation is more effectively enforced.  For the past year however, as previously reported on this blog, the proposals have been systematically eroded in their passage through the various committees of the European Parliament. 
Now the debate is reaching its peak, with compromises to over 3,000 amendments to the proposed text of the legislation being negotiated in the Civil Liberties and Justice Committee, leading to the crucial First Reading vote at the end of May.
Large-scale analysis of all these amendments proposed by MEPs from the various political parties has enabled our coalition to identify the top five potentially most harmful amendments. These, if adopted, would turn us from 'data subjects' into into data objects, to be traded for commercial gain or government interest at will:
Tampering with the definition of consent,  to make it weaker or vaguer, for example by removing  the word 'explicit'; this would make it more likely that people could unwittingly agree to their data being used (there are 7 such amendments);
Changing the conditions for profiling, by proposing to allow profiling even without people's consent; this can result in discrimination, particularly of the most vulnerable (there are 12 such amendments);
Allowing personal data collected for one purpose to be used for another, unrelated purpose, so effectively robbing people of any vestiges of control (there are 6 such amendments);
Tipping the balance of interest in favour of business, for example by extending the so-called 'legitimate interest' for data collection to third-party companies unknown to citizens (there are 4 such amendments);
Introducing a new definition of 'pseudonymous data', based on the false assumption that processing of such data will not impact people's privacy (there are 17 such amendments).
In total we counted 46 privacy-biting amendments on these five issues. The top prize goes to the Aliance of Liberals and Democrats (the ALDE group),  with over half of the total (24). Conservatives (EPP and ECR groups)  follow in second place with 17.
The full report is available for download below;  send a postcard to your MEP directly from nakedcitizens.eu.