Privacy International Joins Call to Stop EU Militarisation
News & Analysis
Post date
13th September 2019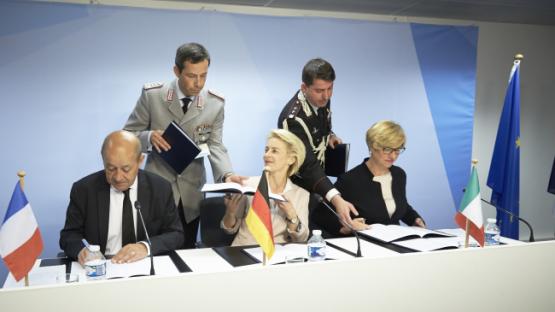 Photo: The European Union
On 2 September 2019, Privacy International, together with 60 other organisations, signed an open letter to the European Parliament to express our deep concern about upcoming EU policy proposals which undermine the EU's founding values of human rights, peace and disarmament.
Since 2017, the EU has diverted funds towards security research and security capacity-building in countries around the world. The proposal for the EU's next budget (2021-2027) will significantly increase financial and human resources to military and security "solutions". It will increase the transfer of surveillance technologies and practices around the world, undermining people's human rights and entrenching authoritarianism worldwide.
We called to EU Parliament to take action and stop among others the militarisation of EU borders and ensure that EU funds focus on peace-building by countering poverty, human rights violations and climate change.
You can find in the letter and its annex further details and background information as well as links to other documents produced by civil society actors on the concerns raised in this letter.