Government implies having no responsibility for MI5 'agents' human rights abuses
News & Analysis
Post date
13th November 2019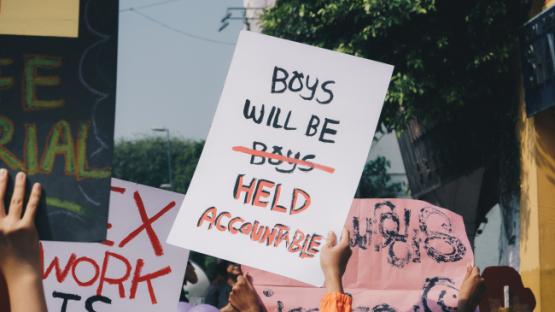 *Photo by Michelle Ding on Unsplash
Pat Finucane was killed in Belfast in 1989. As he and his family ate Sunday dinner, loyalist paramilitaries broke in and shot Pat, a high profile solicitor, in front of his wife and children. 
The Report of the Patrick Finucane Review in 2012 expressed "significant doubt as to whether Patrick Finucane would have been murdered by the UDA [Ulster Defence Association] had it not been for the different strands of involvement by the elements of the state."
Yet, this week, the government implied in court that because the so called 'agents' (sometimes known as 'informants' or 'covert  human intelligences sources') don't work directly for the government, there doesn't need to be the same limits to their actions as for MI5 officers. We find this position a bizarre paradox.
It was revealed during a previous legal case (Privacy International v Secretary of State for Foreign and Commonwealth Affairs) that MI5 have a secret policy that allows MI5 'agents' – individuals who are not employed by MI5 – to commit crimes in the UK. But what kind of crimes and in what circumstances the MI5 thinks these crimes are acceptable is still shrouded in secrecy.
This week we've been in court, alongside Reprieve, the Committee on the Administration of Justice and the Pat Finucane Centre, to stop MI5 violating the rights of people across the UK. 
Not only do MI5 seem convinced that they are permitted to authorise any type of criminal activity, they also think they don't need to tell the police or prosecutors about this 'authorisation' – leaving some families waiting for justice that will never come.
This policy is not new – previous versions of the current policy have applied since the early 1990s and earlier versions have existed since at least the 1960s. It also applies to the whole of the UK, including Scotland and Northern Ireland. 
But Pat Finucane is not the only case where this policy may have led to the deaths of people across the UK – an investigation in Northern Ireland, called Operation Kenova, is currently looking into 18 deaths linked to an alleged state agent with the codename "Stakeknife".
We need transparency about the powers that MI5 hold. It imperils our democracy and our most fundamental rights if the government permits MI5 'agents' to commit any acts with impunity.  That's why we're fighting them in court.