Google/Fitbit merger: more scrutiny from the EU Commission
Achieved Result
Following PI's submissions and expert evidence, the European Commission (EC) has launched an in-depth investigation of the Google/Fitbit merger. As a result of our continuous engagement with the EC, we expect clear safeguards from Google that this transaction will not be another opportunity for big tech to abuse our most sensitive data for profit.
Key points
Instead of giving a green light to the Google/Fitbit merger, the EU commission will be scrutinising the merger in a 'Phase II' investigation.
PI has been granted interested third person status, which will allow us to make further submissions in the course of the 'Phase II' investigation.
The EU commission now has until December 9, 2020, to make their final call.
News & Analysis
Post date
6th August 2020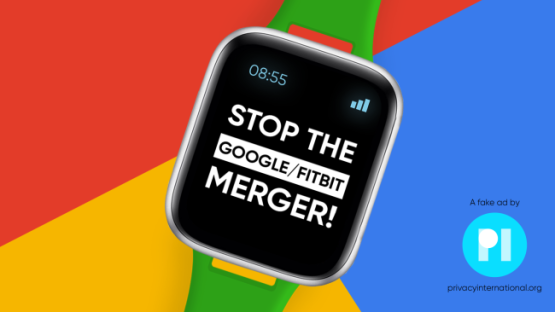 No doubt this is turning out to be a summer full of news about internet companies' digital dominance.
In June, Google notified the European Commission of its plan to acquire Fitbit - a plan that we immediately identified would raise grave concerns for our well-being as consumers.
Today the European Commission has made its decision. And it's good news.
The European regulator has decided to undertake a detailed 'Phase 2' investigation, rather than just green light Google's plans, voicing also the concerns that we and others have raised.
What is really positive is that the European Commission are deepening their investigation DESPITE Google's pledge a few weeks ago that they would not use any Fitbit data for digital advertising - a concern we had directly put to the Commission.
And there's more good news. We are pleased to announce that PI has been granted interested third person status. This means that we will have the opportunity to make further submissions before the European regulator.
The European Commission will now have until the 9th of December to make its final call. In the meantime, the Australian regulator, which is also scrutinising the merger and before which we've also made submissions, is expected to reach a decision next week.