Truly universal: concerns raised on unlawful surveillance around the world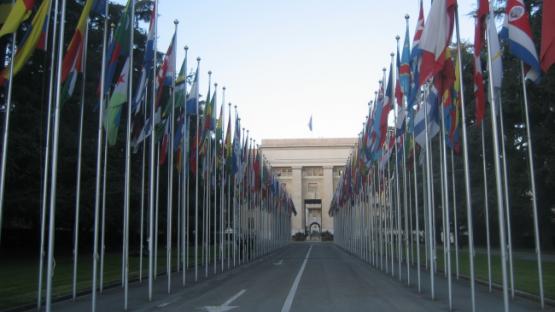 The Privacy International Network recently submitted joint stakeholder reports for seven partner countries - India, South Africa, Morocco, Tunisia, Brazil, the Philippines and Indonesia - as part of the 27th session of the Universal Periodic Review (1 to 12 May 2017). 
Communications surveillance was a major area of concern, as we observed that these policies and practices remain largely opaque, complex and vague. In some countries, they fail to meet human rights standards and principles of legality, necessity, and proportionality, and do not provide for judicial authorisation or independent oversight.
Other key issues raised in our submissions include:
New powers have been granted in the name of national security, cyber security and the fight against terrorism without being subject to judicial processes or independent oversight (Tunisia, the Philippines, Indonesia);
Intelligence and security agencies have been given expansive powers to interfere with the right to privacy yet remain largely unaccountable and continue to operate in the shadows (South Africa, India, Morocco, Tunisia, the Philippines);
There is increasing evidence of the purchase of technologies which allow for mass, unlawful, and indiscriminate surveillance (Morocco, Brazil, India, South Africa, the Philippines); and
Moves to limit encryption and the right to anonymity online are threatening the right to privacy and other fundamental rights including that of freedom of expression (Brazil, Tunisia, Morocco). 
This is particularly concerning in circumstances where we have seen these powers used to crack down on journalists, human rights defenders and civil society. Across the countries under review, we also reported on the deployment of biometric identification systems, mandatory SIM card registration and CCTV, as well as new uses of technology such as smart cities and other data-intensive systems of governance. Worryingly, we found that data protection regimes have yet to be adopted in Indonesia, Brazil and India. Even where these frameworks exist (such as in Morocco and South Africa), they are not effectively applied. 
These issues are a core focus of the work of the Privacy International Network, as we call for better protections for privacy, advocate for individuals to remain in control of their information, and contest state surveillance. This is perfectly illustrated in our State of Privacy briefings, which we re-launched today!
This collaborative research project gives unique insight into the various trends surrounding the right to privacy in 17 countries, and covers an array of topics ranging from communications surveillance to data protection. It also explores emerging issues around data-intensive systems in different sectors including identification, transport, and healthcare.
This valuable information allows us to undertake evidence-based advocacy aimed at respecting, protecting and promoting the right to privacy, of which our UPR interventions are a prominent example. We were pleased to see that, following our most recent efforts, some (but unfortunately not all) of our concerns were taken on board. 
Tunisia, India and South Africa were recommended to review and bring all legislation concerning communications surveillance in line with international human rights standards and to submit these measures to a test of necessity and proportionality. We further welcomed recommendations made to India and South Africa on the need to ensure that intelligence agencies are subject to independent oversight. 
However, given the potential and in some circumstances already demonstrated unlawful, arbitrary and mass interferences with the enjoyment of an individual's right to privacy, we remain very concerned that issues in relation to data protection and data-intensive systems remain largely unaddressed within human rights monitoring mechanisms.
We will be awaiting the start of the 36th session of the Human Rights Council (September 2017) to see whether these recommendations 'enjoy the support' of countries and are formally adopted. If the governments of South Africa, India and Tunisia instead merely 'note' these proposals, this would indicate a lack of political commitment to act upon them. 
Regardless of the decisions taken by these governments, the Privacy International Network will continue to push for much needed policy changes. Diplomatic stunts must be translated into action if we are to succeed in ensuring the right to privacy is universally respected, and in holding governments and companies alike more accountable. 
To see all stakeholder reports submitted to international human rights mechanisms, please visit the PI website and refer our guide, 'How To Talk About Privacy At the UN'.