Assessing Biometrics and Privacy and Touching Big Brother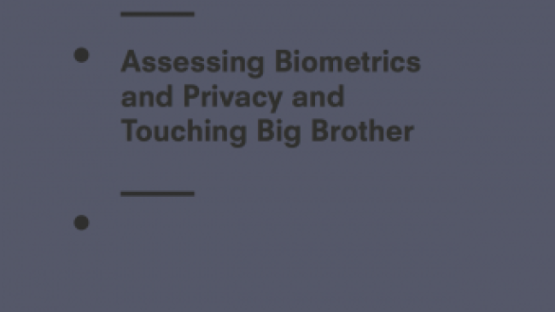 The evolution of information technology is likely to result in intimate interdependence between humans and technology. This fusion has been characterized in popular science fiction as chip implantation. It is, however, more likely to take the form of biometric identification using such technologies as fingerprints, hand geometry and retina scanning.
Some applications of biometric identification technology are now cost-effective, reliable, and highly accurate. As a result, biometric systems are being developed in many countries for such purposes as social security entitlement, payments, immigration control and election management. Whether or not biometry delivers on its promise of high-quality identification, it will imperil individual autonomy. Widespread application of the technologies would conflict with contemporary values, and result in a class of outcasts. 
This report is available here.