Privacy International Releases New Tranche Of Previously Secret Documents Shedding Further Light On Government Mass Surveillance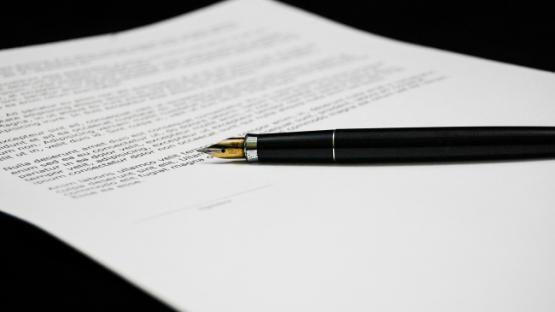 Previously secret official documents, containing new revelations about the Government's mass surveillance regime, have today been disclosed as a result of litigation brought by Privacy International against the Intelligence Agencies (MI5, MI6, GCHQ). These documents shed further light on the secretive bulk data collection regime operating under section 94 of the Telecommunications Act 1984 and the Bulk Personal Data-set regime. 
Documents available: https://privacyinternational.org/legal-action/bulk-personal-datasets-bulk-communications-data-challenge  
Millie Graham Wood, Legal Officer at Privacy International, said
"Today's disclosures provide a far more detailed and worrying picture on the vast collection of bulk personal data-sets and bulk communications data by the intelligence agencies than previously known. We are at last getting closer to piecing together the genesis of a regime which operated in secret for 18 years without adequate safeguards and oversight.  

The disclosed Cabinet Office report reveals that as late as 2010 concerns were raised over the public defensibility of existing and planned holdings of  bulk personal data-sets and concerns regarding the unavowed nature of these holdings and a perceived absence of checks on their use. The report notes that collected Bulk Personal Data-sets was 'less publicly defensible than traditional activity against identified targets'.

The new documents also shed light on serious concerns over access to bulk communications data. In what could be seen as marking your own homework, the disclosed Confidential annexes to reports by the Information Commissioner and correspondence between former Home Secretary Theresa May and Security Service detail concerns over the practice of Security Service to bypass the internal safeguards of an operationally independent Designated Person to authorise access to bulk data."

 
New Documents
Requests for further information and responses
3. Claimant's supplemental request for further information and disclosure
4. Respondents' response to Claimant's request for further information on oversight by IOCCO and IOC
5. Respondents' amended response to the Claimant's supplemental request for further information and disclosure
Witness statements [Claimant, GCHQ, MI5, MI6]
6. Witness statements of Claimant
7. Witness statements of Respondents : GCHQ, MI5 and SIS
Exhibits to witness statements
Other documents and disclosure
10. Letter GLD to Bhatt Murphy 11.04.2016
11. Home Office correspondence disclosed 29.06.2016
12. Various further documentation disclosed 15.07.2016
12.1 Document provided in response to request 7 – IOCCO inspection reports 2011 – 2015
12.2 Documentation provided in response to request 8
12.3 Documentation provided in response to request 10
12.4 Documentation provided in response to request 28
12.5 Documentation provided in response to request 29
12.6 Documentation provided in response to request 52
12.7 Documentation provided in response to request 97
12.9 Review of Agency Handling of Bulk Personal data