Creativity Software declare themselves "proud" to supply surveillance technology to Iran in unrepentant response to Privacy International's letter
Press release
Post date
9th February 2018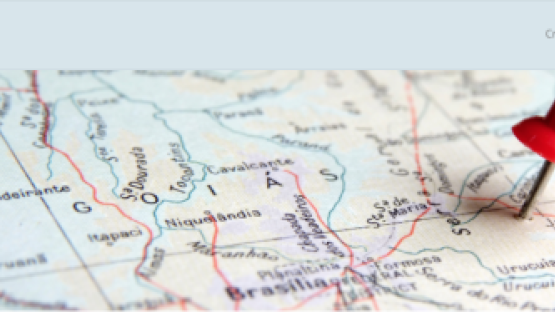 Privacy International today received an email from Saul Olivares, Sales and Marketing Director of Creativity Software, in response to the letter we sent to Creativity CEO Richard Lee yesterday.
Mr Olivares directed PI to an attached statement, in which Creativity stated that it was:
…proud to be a supplier of world class technology to MTN, in Iran and other countries. MTN is a company with the vision of being the leading telecommunications provider in emerging markets, with an avowed mission to speed up the progress of the emerging world by enriching the lives of the people within it.
MTN Irancell is not a company interested in speeding up progress and enriching lives. It is 51% owned by the Iran Electronic Development Company (IEDC), the majority shareholders in which are the state-run Iran Electronics Industries (IEI) and Bonyad-e-Mostaszafan. The latter is a 'charitable' foundation under the direct control of the Supreme Leader of Iran. It has been listed by the German government as a risky end-user in warnings supplied to its exporters, and was identified by the British government in February 1998 as having procured goods and/or technology for weapons of mass destruction programmes.
It is extremely difficult to believe that Creativity Software's management are not aware of the fact that MTN Irancell is a state-controlled entity – but they seem intent on turning a Nelsonian blind eye to this inconvenient truth. The rest of their statement – a stunning exercise in faux naivety – focuses on the benefits of location-based software, including a mobile social networking service called "Friend Finder". The statement surprisingly makes no reference to the "Political Dissident Finder" service, which one imagines has proved popular amongst Iranian law enforcement agencies looking to improve the speed and efficiency with which they can arrest, torture and execute critics of the regime.
Eric King, Human Rights and Technology Adviser at Privacy International, said:
We had originally believed that Creativity Software might see reason and withdraw from their contracts with the state-controlled Irancell. At the very least, we expected them to sound a little ashamed of themselves. This statement proves that Creativity remains completely brazen about its complicity in human rights abuses, and has no intention of voluntarily rectifying the situation – it seems that will require a change in British regulatory policy and/or UK law.