Pakistani government advertises for bids to build national firewall capable of blocking up to 50 million websites containing "undesirable content"
Press release
Post date
23rd February 2012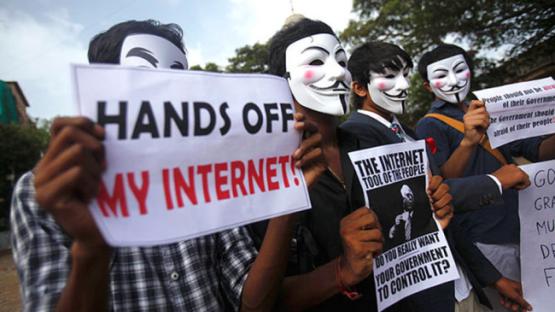 In an advertisement placed in national newspapers yesterday (23rd February), the National ICT R&D Fund of Pakistan (which operates under the auspices of the Ministry of Information Technology) requested proposals  for "the development, deployment and operation of a national level URL Filtering and Blocking System". Further information provided on the Fund's website stated:
"Internet access in Pakistan is mostly unrestricted and unfiltered...Many countries have deployed web filtering and blocking systems at the Internet backbones within their countries. However, Pakistani ISPs and backbone providers have expressed their inability to block millions of undesirable web sites using current manual blocking systems. A national URL filtering and blocking system is therefore required to be deployed at national IP backbone of the country."
The government wants the capacity to block any content deemed "undesirable" by the Pakistan Telecommunications Authority "from time to time." It is seeking a system of hardware boxes to be deployed at IP backbones in major cities across the country, including Islamabad, Karachi and Lahore. Each box  "should be able to handle a block list of up to 50 million URLs...with processing delay of not more than 1 milliseconds".
Islamabad-based human rights organisation Bytes For All (B4A) has condemned the government's decision to expand its programme of internet censorship in this way. B4A is calling upon the UN Expert Panel on Human Rights, which will convene in Geneva on 29th February 2012, to recognise the gravity of the current situation in Pakistan and to consider the dangerous precedent it sets. It is also asking companies and research institutions to refrain from bidding for the contract to build the filtering and blocking system. The organisation believes that the Pakistani government is still unwilling to acknowledge the critical importance of open internet access to economic and social progress, and instead wishes to use the Internet as a tool to stifle free expression, and monitor and control its population.
Shahzad Ahmad of Bytes For All said:
The use of vague terminology like "undesirable" always rings warning bells - the government is essentially looking for carte blanche to block whatever online content it chooses. In the run-up to the 2013 elections, this may well include material that is critical of the current government or endorses its political opponents; the proposed system could represent a serious infringement of the citizen's constitutional right to democratic participation and open elections. The government's actions are disturbingly reminiscent of the authoritarian military regimes of the past.
Background
Bytes for All (B4A) Pakistan is a human rights organization with a focus on Information and Communication Technologies (ICTs), and one of Privacy Internatonal's PrivAsia partners. It stimulates and organizes debate on the relevance of ICTs to sustainable development and strengthening human rights movements in Pakistan. B4A also focuses on capacity building for human rights defenders, educating them on digital security, online safety and privacy.
B4A works on the following areas:
Strategic use of ICTs for women's empowerment and combating violence against women
Freedom of Expression
Privacy Rights in Pakistan
Digital Security for Human Rights Defenders
Open Governance
Open Net Initiative
Greening IT
Internet & Human Rights
Global Information Society Watch
Innovation for Development
Internet Governance