Germany and Brazil introduce UN resolution affirming right to privacy, condemning mass surveillance
Press release
Post date
1st November 2013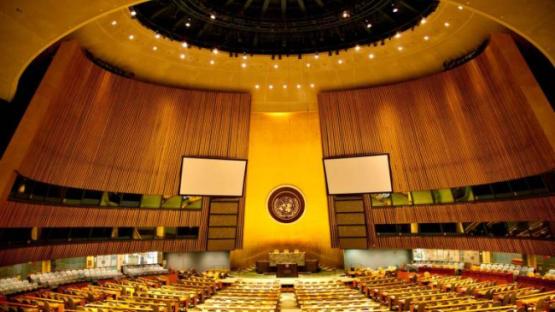 Privacy International welcomes the resolution introduced on Friday by Germany and Brazil to the UN General Assembly, affirming the international human right to privacy and its essential nature to the realization of other rights, and condemning mass State surveillance of individuals around the world.
Should the resolution be adopted, it will be the first major statement by a UN body on privacy in 25 years, since General Comment 16 in 1988 by the Human Rights Committee. It is also the first major intergovernmental effort to address the right to privacy and government surveillance since whistleblower Edward Snowden exposed the scope of global surveillance activities being carried out by some of the world's most powerful governments.
Carly Nyst, Head of International Advocacy at Privacy International, said:
Mass surveillance of individuals is incompatible with human rights, and this resolution draws a critical line in the sand. Every individual around the world has an undeniable right to privacy, and should not live in fear that their government, or any government, is violating this right by indiscriminately spying on them. We urge all States to swiftly and unconditionally adopt the resolution".
Citing the recent UN report by Special Rapporteur on the promotion and protection of the right to freedom of opinion and expression, Frank La Rue, the resolution emphasizes that illegal surveillance of private communications and the indiscriminate interception of personal data of citizens constitutes a highly intrusive act that violates the rights to freedom of expression and privacy and threatens the foundations of a democratic society. It calls on states to review their procedures, practices and legislation regarding surveillance, particularly extra-territorial surveillance, to ensure that they are in line with obligations under human rights law.
Importantly, the resolution also calls for a priority session at the 69th General Assembly to further examine these issues, and requests the Office of the High Commissioner for Human Rights to present an interim report on the issue of human rights and surveillance, including extra-territorial surveillance.
A vote on the resolution will be held by the end of November, providing a crucial window of opportunity for civil society and individuals around the world to urge their governments to get behind this important initiative.