Privacy International files OECD complaints against telcos for role in UK mass surveillance program
Press release
Post date
4th November 2013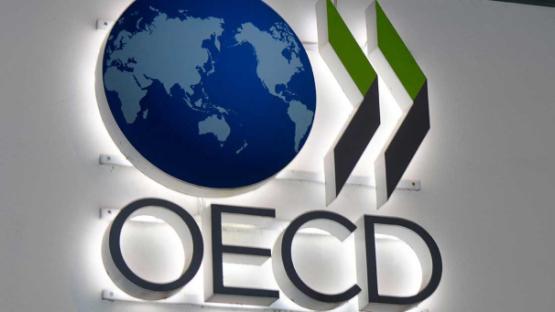 Privacy International today has filed formal complaints with the Organisation for Economic Cooperation and Development (OECD) in the UK against some of the world's leading telecommunication companies, for providing assistance to British spy agency GCHQ in the mass interception of internet and telephone traffic passing through undersea fibre optic cables.
According to recent reports, BT, Verizon Enterprise, Vodafone Cable, Viatel, Level 3, and Interoute granted access to their fibre optic networks for the United Kingdom's Government Communications Headquarters (GCHQ) surveillance program, Tempora. As a result, Privacy International believes that there are grounds to investigate whether up to a dozen OECD guidelines, pertaining to companies' responsibilities to respect human rights, including the right to privacy and freedom of expression, were violated.
In granting GCHQ access to the fibre-optic cables the companies own, operate or control, and thus facilitating mass surveillance, Privacy International believes the telecommunications companies have undermined their customers' internationally recognized human rights and contributed to adverse human rights impacts. Privacy International wrote to the companies in August, seeking clarification to their role in Tempora, but did not receive answers demonstrating that the telcos have taken steps to mitigate or prevent the adverse human rights impacts that have occurred.
It has been recently reported that some of the companies have gone "well beyond" what was legally required in facilitating GCHQ's mass surveillance and received payment for their cooperation. By collaborating with GCHQ and providing access to networks, Privacy International argues that these companies have knowingly contributed to the violation of human rights by enabling the mass and indiscriminate collection of data and interception of communications.
Privacy International is asking the telecommunications companies to:
Explain all steps taken to oppose, resist or challenge requests or directions to facilitate GCHQ's mass interception programmes, to the extent that the companies are being legally compelled to cooperate with GCHQ;
Exhaust all legal avenues available to challenge GCHQ's requests or directions to facilitate GCHQ's mass interception programmes, to the extent that the companies are being legally compelled to cooperate with GCHQ;
Cease any voluntary compliance with GCHQ;
Take measures to mitigate the respondent's contributions to the impact of GCHQ's mass interception programmes on human rights; and
Introduce policies ensuring all measures available are taken to resist requests from any government that would result in mass interception that is contrary to the fundamental right to privacy.
While other companies, such as Facebook, Google, Microsoft, and Yahoo! have pushed back against government surveillance requests, it appears that none of the fibre optic cable companies pursued any available legal avenues to protect the rights of their customers. Privacy International hopes that the British National Contact Point (NCP) will investigate what steps the companies took to participating in these surveillance programmes and help ensure stronger steps will be taken in the future to fulfil its responsibilities under the Guidelines.
Eric King, Head of Research at Privacy International, said:
With each passing day, the public finds out more and more how private companies are colluding with governments to operate mass surveillance programs that intercept our daily phone calls, text messages, emails, and personal data. It is unconscionable to think that the companies that carry our most personal information either refuse to stand up for us, or remain silent when our rights are violated. Far from being coerced, it appears some of the companies have gone well beyond their legal responsibility by colluding with GCHQ on its Tempora program. We call on these companies to do the right thing and halt their involvement with mass surveillance and hope the OECD will investigate what steps, if any, the companies took to defend the human rights of their customers."