PI and other rights groups demand political parties come clean on user of voters personal data in the UK general election
Press release
Post date
31st October 2019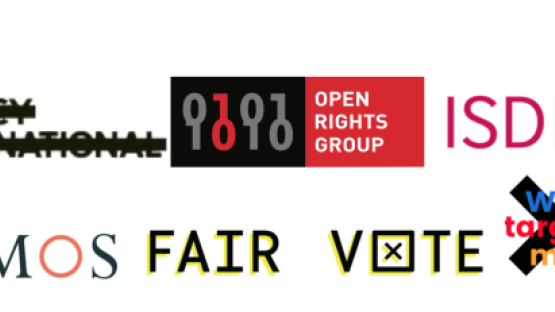 Privacy International, Open Rights Group, the Institute for Strategic Dialogue, Fair Vote, Who Targets Me? and Demos have today written to all the main UK political parties, demanding that they are transparent with the public about how they are using voters' personal data in their electioneering. Twitter's announcement yesterday of their ban on political advertising is just the latest wake up call to politicians about the risks to democracy of personal data driven microtargeting of political messages. 
We have today written to The Conservatives, Labour, The Liberal Democrats, the Scottish National Party and others, with 10 concrete steps they should take, to ensure transparency and compliance with the law, including:
Publishing how they source voters' personal data;
Ensure political messages, the organisation behind them, and the targeting criteria for them are easily recognisable to the public;
Publishing information on the companies they contract with as part of campaigns.
Political campaigns have become sophisticated data operations over recent years. The Facebook / Cambridge Analytica data scandal in 2018 highlighted the stark dangers to democracies and elections when voters' personal data is harvested, enabling political parties and other campaigning groups to build highly detailed profiles about voters, and then using these profiles as the basis for microtargeting messages to them.
As civil society organisations dedicated to defending rights, we are deeply concerned about the exploitation of people's data in the political sphere and its impact on privacy and democracy. Political parties must shoulder some responsibility.
Ailidh Callander, Legal Officer, Privacy International, said:
The integrity of our democracy and voter trust is at stake. Our political parties need to reflect on their own practices, reflect on public concern, and reflect on why Twitter has taken the step to ban political advertising altogether. Our elections can't be built on politicians exploiting our personal data. It's a race to the bottom.

We are demanding that political parties in the UK stand up for democracy by coming clean about their use of voters' personal data, publicly committing to total transparency, and complying with data protection law.
Pascal Crowe, Data and Democracy Officer at Open Rights Group, said:
We are putting all the political parties on notice. Political microtargeting is corroding public debate with an Orwellian 'two minutes hate', and treating citizens like lab rats in an experiment that they did not sign up to. Trust in our political culture is fragile. These practices damage it further. Politicians have been vocal in their condemnation of Facebook but they bear responsibility too. It is time for them to put their own houses in order.
Elliot Jones, Researcher, Demos, said:
Current electoral laws are not up to the challenges of the digital age. Until they are comprehensively updated, political parties must hold themselves to a higher standard of transparency and accountability or risk undermining trust in the democratic process even further.