Privacy International Launches International Campaign For Greater Transparency Around Secretive Intelligence Sharing Activities Between Governments
Press release
Post date
23rd October 2017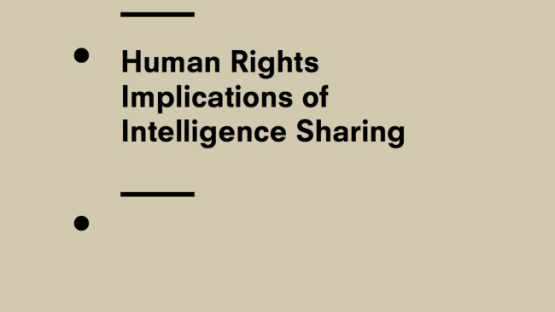 Privacy International, in partnership with 30+ national human rights organisations, has today written to national intelligence oversight bodies in over 40 countries seeking information on the intelligence sharing activities of their governments. 
Countries may use secret intelligence sharing arrangements to circumvent international and domestic rules on direct surveillance. These arrangements can also lead to the exchange of information that can facilitate human rights abuses, particularly in countries with poor human rights records or weak rule of law.
National intelligence oversight bodies hold intelligence agencies accountable to the public by exercising scrutiny over the legality, propriety, effectiveness, and efficiency of the intelligence activities of their governments.
The countries written to include the Five Eyes Alliance, which is a secretive, global surveillance arrangement between the United States, the United Kingdom, Canada, Australia and New Zealand. The letter was also sent to nearly all of the countries forming surveillance partnerships that have grown from the Five Eyes: the Nine-Eyes (the Five Eyes plus Denmark, France, the Netherlands and Norway), the 14-Eyes (the Nine-Eyes plus Belgium, Germany, Italy, Spain and Sweden), and the 43-Eyes (the 14-Eyes plus the 2010 members of the International Security Assistance Forces to Afghanistan).
Specifically, PI and national human rights organisations are seeking more information about whether these national oversight bodies:
Are informed about the intelligence sharing activities of their governments;
Can independently oversee the intelligence sharing activities of their governments;
Can access all relevant information about the intelligence sharing activities of their governments;
Can review decisions by their governments to share intelligence and/or conduct independent investigations into the intelligence sharing activities of their governments; and
Cooperate with other oversight bodies to supervise the intelligence sharing activities of their governments.
A deadline of 31 October 2017 has been given for each national oversight body to respond. PI has created an interactive map, which illustrates the countries included in the campaign and the national intelligence oversight bodies that have been contacted in each country. The map will be updated when responses are received.
PI has also provided national oversight bodies with a briefing highlighting the international human rights implications of intelligence sharing arrangements between governments, with recommendations to increase transparency around these activities.
Scarlet Kim, Legal Officer at Privacy International, said:
"As intelligence agencies around the world have expanded their surveillance capabilities, so has the amount of information they exchange with each other, including data collected in bulk. These sharing arrangements are shrouded in secrecy and shielded from accountability. National oversight bodies perform a critical role in holding intelligence agencies accountable. The public has a right to know whether their mandates include scrutiny of intelligence sharing and what form this scrutiny takes."