Civil society organisations remain seriously concerned by Pakistan's Prevention of Electronic Crimes Bill
Press release
Post date
30th November 2015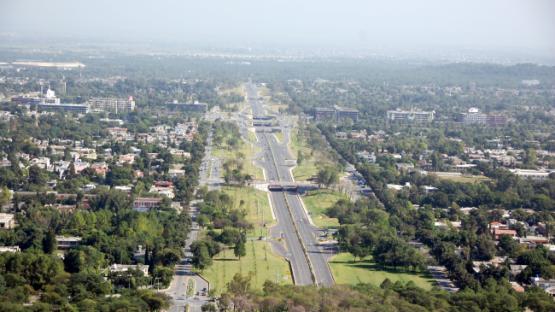 A joint statement from international and domestic civil society organisations expresses continued serious concerns regarding the passage of Pakistan's Prevention of Electronic Crimes Bill. Privacy International, ARTICLE 19, Human Rights Watch, Association for Progressive Communications, Digital Rights Foundation, and other human rights organisations including the Human Rights Commission of Pakistan are calling for the bill currently awaiting debate in the National Assembly to be scrapped and the process of creating a new bill that reflects international human rights standards and respects the Constitution of Pakistan to begin again.
The statement highlights the forcing of the bill through the Information Technology Standing Committee as a concerning indication of the lack of consensus about the Bill's effectiveness combating cybercrime while respecting fundamental rights. Furthermore, the statement reiterates that many of the provisions of the bill continue to pose a risk to, among other rights, the right to privacy.
The amended Bill continues to mandate that service providers retain data about Pakistanis' telephone and email communications for a minimum of one year. This requirement drastically expands the surveillance powers of the Pakistan government and goes against the growing consensus that the blanket retention of all subscribers data is an unlawful and disproportionate interference with the right to privacy.
The Bill also maintains provisions that allow for unchecked intelligence sharing with foreign governments. The Bill would allow the Federal Government to unilaterally share intelligence gathered from investigations with foreign intelligence agencies without any independent oversight. The statement highlights comments from the UN High Commissioner for Human Rights last year on the right to privacy in the digital age, that intelligence sharing arrangements that lack clear limitations risk violating human rights law. The Bill's provisions do not come close to achieving any limitation on this power.
Despite negotiations and revisions in the last six months through a hard won multi-stakeholder consultation process, the Bill fails to address the serious concerns raised by civil society. The joint statement asks for the slate to be wiped clean and a new bill worked on bringing it into line with fundamental rights found in Pakistan's constitution and international human rights treaties.
Comment from Matthew Rice, Advocacy Officer, Privacy International:
 
"The role of civil society groups in debates and discussions around bills is deeply important as a safeguard against bad laws that undermine fundamental rights. Unfortunately, throughout the process of drafting the Prevention of Electronic Crimes Bill, civil society has first been locked out and then when consulted, ignored. It is clear that this Bill still has many problems in it which civil society has been united in identifying. Yet the Information Technology Standing Committee has been divided in its treatment of its own Bill with members of the committee vocally criticising the Bill as it left the Committee to be debated by the National Assembly."

"The debate on the floor of the National Assembly should be an opportunity to reiterate that this Bill is still not fit for purpose. The retention of all Pakistanis' metadata and the unregulated sharing of information with foreign governments are policies that courts and international human rights bodies are clear represent an interference with the right to privacy which cannot be justified. Yet these two policies remain in the Bill before the National Assembly. The Bill in its current form poses grave risks to the right to privacy of all Pakistanis'; it is tainted with ill will. The only path forward is for the Bill to be scrapped and a new process begun, with the inclusion of civil society from the start, towards creating a law that both serves its relevant purpose and respects the fundamental rights found in Pakistan's Constitution."
For further details, comments, or questions please contact Matthew Rice at +44 (0) 20 3422 4321 or matt@privacyinternational.org