Privacy International Calls On Europe's Top Human Rights Court To Rule On British Mass Surveillance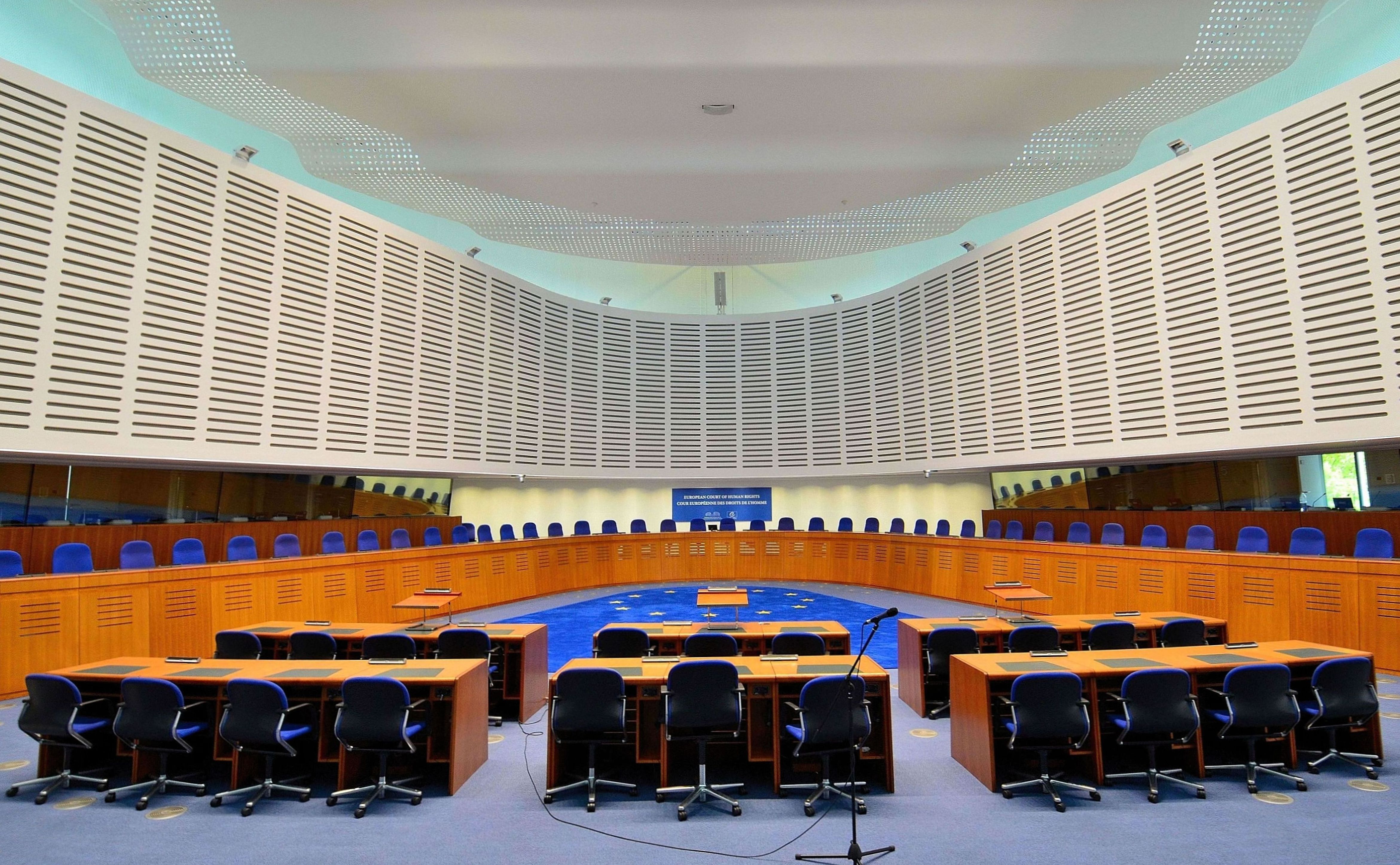 Friday, April 10, 2015
Privacy International and several other human rights organisations are taking the UK Government to the European Court of Human Rights over its mass surveillance practices, after a judgement last year found that collecting all internet traffic flowing in and out of the UK and bulk intelligence sharing with the United States was legal.
The appeal, filed last week by Privacy International, Bytes for All, Amnesty International, Liberty, and other partners, comes in response to a ruling in December by the UK's surveillance court, the Investigatory Powers Tribunal, dealing with the industrial-scale spying programmes TEMPORA and PRISM revealed by National Security Agency whistleblower Edward Snowden.
That ruling found that mass surveillance of internet traffic via fibre optic cables going into and out of the UK, known as TEMPORA, and intelligence sharing regime between the US and UK under PRISM was in principle lawful. The tribunal's decision relied on the fact that, during the course of the case, small selective portions of previously secret policies governing Government's surveillance activities were made public. The IPT found that because these policies were public, the mass spying programmes were therefore compliant with human rights.
The joint application to the European Court of Human Rights challenges the Tribunal's December ruling that mass surveillance under RIPA and reliance upon the content of secret policies could in principle comply with Britain's human rights obligations the European Convention on Human Rights, specifically the rights to privacy and freedom of expression enshrined in Articles 8 and 10. Europe's highest court on human rights will also be asked to consider whether provisions in RIPA that afford a higher degree of privacy protections to British residents violate Article 14, which outlaws unlawful discrimination.
The action comes in the wake of increasing signs that Government's legal position is unravelling. On 6 February, the IPT found that British intelligence services acted unlawfully prior to the court's December ruling in accessing millions of people's personal communications collected by the NSA. The decision was the first time ever that the IPT, the only UK court empowered to oversee GHCQ, MI5 and MI6, ruled against the intelligence and security services.
On 18 February, in a separate IPT legal challenge involving Reprieve and Amnesty International, the Government conceded that the regime governing the interception, obtaining and use of legally privileged material violates the Human Rights Act.
The existence of TEMPORA has been disclosed by Edward Snowden but the British Government has said it will "neither confirm nor deny" its existence. TEMPORA secretly conducts mass surveillance by tapping fibre optic cables, giving the Government access to huge amounts of data on both innocent citizens and targeted suspects. According to the Guardian, in 2011 "more than 39bn events in a 24-hour period" were recorded producing "larger amounts of metadata collection than the NSA".
Through PRISM, the NSA has gained access to the data and content handled by some of the world's largest Internet companies, including Microsoft, Yahoo, Google, Facebook, PalTalk, AOL, Skype, YouTube and Apple. While this appeal is pending, GCHQ will retain unfettered access to this material.
The application to the European Court of Human Rights comes after 18 months of litigation between the Government and the applicant NGOs, which exposed significant flaws in UK's legal regime. This included the disclosure of previously secret "arrangements" allowing Britain's intelligence services to request or receive access to bulk data from foreign agencies like the NSA without a warrant whenever it would "not be technically feasible" for the government to obtain it themselves. In addition, it was disclosed that the government considers it justifiable to engage in mass surveillance of every Facebook, Twitter, YouTube and Google user in the country, even if there is no suspicion that the user has committed any offence, by secretly redefining Briton's use of them as "external communications".
Carly Nyst, Legal Director of Privacy International said:
"Mass surveillance is a violation of our fundamental rights. Intercepting millions of communications every day, and secretly receiving millions more from the the NSA by the back door is neither necessary nor proportionate.

"While the IPT sided with GCHQ and against the rights of millions of people, Europe's highest human rights court has a strong history of ensuring intelligence agencies are compliant with human rights law. We hope that the Court continues this tradition and GCHQ is finally held accountable for its unfettered spying on the world's communications."

 
Nick Williams, Amnesty International's Legal Counsel said:
"The UK government's surveillance practices have been allowed to continue unabated and on an unprecedented scale, with major consequences for people's privacy and freedom of expression. No-one is above the law and the European Court of Human Rights now has a chance to make that clear.

"This industrial scale mass surveillance makes it increasingly difficult for organisations like Amnesty International to carry out human rights work. It is critical that we are able to seek and receive information of public interest from our confidential sources, free from government intrusion."

 
James Welch, Legal Director for Liberty, said:
"It is thanks only to Edward Snowden's revelations, and the scant disclosures we and the other claimants have been able to prise from the Government, that we know anything whatsoever about what the intelligence services are up to.

"The Tribunal believes that there are sufficient safeguards to protect us from industrial-scale abuse of our privacy. We disagree, and hope the European Court will finally make clear to our security services that they cannot operate in near complete secrecy."
We are a small and fiercely independent charity that picks big fights with companies and governments that attack your privacy, dignity, and freedom. Our independence means we never accept funds from industry and governments that limit our ability to criticise those same institutions who abuse your privacy, dignity, and freedom.
To help keep PI independent we need your support.