Additional Resources: Litigating Identity Systems
Below we provide a brief overview of the four most recent and relevant identity systems cases, and access to the full judgements.
Report
Post date
1st September 2020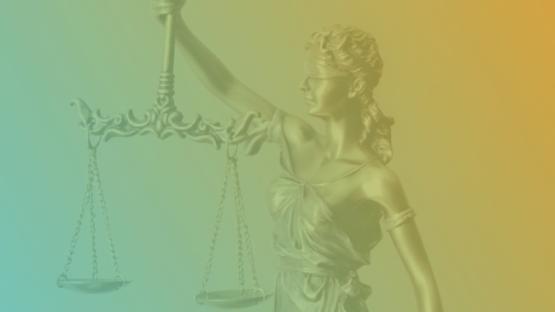 Madhewoo (Appellant) v The State of Mauritius and another (Respondents) (Mauritius)
The first case in the recent line of national identity systems cases is Madhewoo v. The State of Mauritius and Anor. This case, decided by the Mauritian Supreme Court in 2015, upheld the collection of fingerprint data as part of a national identity card scheme, but rejected a centralised database for the storage of this data in the system.  The Mauritian court found that privacy rights guaranteed by the Mauritian Constitution's provisions governing searches were implicated by the systems.
Justice K.S. Puttaswamy and Another V. Union Of India and Others
The second case, and the most well-known, is the 2017 Aadhaar judgment from the Indian Supreme Court. The Aadhaar system is a massive identity system that incorporates iris scans, fingerprint data, and a unique identity number, requiring enrolment for access to a wide variety of government programmes and schemes.The judgment produced by the challenge to the system in 2017 included both the majority opinion that largely upheld the system and a dissenting opinion that strongly rejected the system's constitutionality. Unlike the Mauritian judgment, which focused almost exclusively on right to privacy concerns, the Indian Supreme Court opinions developed other rights arguments relating to exclusion.
Julian J. Robinson V. The Attorney General Of Jamaica
The third case is Julian J. Robinson v. The Attorney General of Jamaica from 2019. The proposed Jamaican identity system would have required the collection of biometric data from all Jamaican citizens and those residing in Jamaica for more than six months.Those individuals would then be issued a unique identity number, with verification of the number required for the provision of any public goods or services and even some private services. The Jamaican judgment was delivered in three opinions written by Justice Sykes, Justice Batts, and Justice Palmer Hamilton, with the Jamaican Supreme Court ultimately rejecting a proposed identity system.
Nubian Rights Forum and Others V. The Hon. Attorney General
The fourth and most recent case is the Huduma Namba judgement from Kenya in 2020. The proposed national identity system would have issued a national identity number to enrollees in Kenya, and the system would have centralised both biometric and other personal identity information – including DNA information and GPS coordinates – in a single national database.  he resulting national identity number would be used for access to services. The Kenyan judgment ultimately upheld the system,  but the Kenyan High Court restrained the implementation of the system by requiring further data protection safeguards, prohibiting the collection of DNA and GPS data, and suggesting that potential exclusion from access to services and enrolment must be addressed.
For more information on each of these cases and others referenced in "A Guide to Litigating Identity Systems" click here.
Related learning resources