Biometrics and counter-terrorism: Case study of Israel/Palestine
A case study illustrating the use and looming dangers of collection and use of biometrics in the name of counter-terrorism.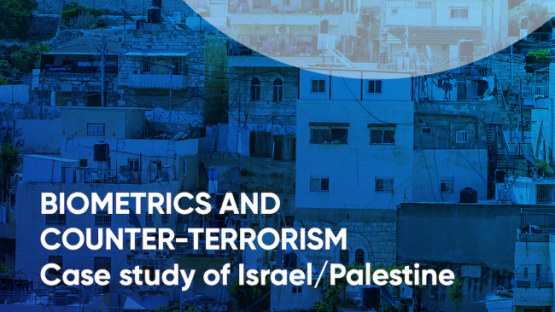 In Israel/Palestine, the Israeli government has been deploying biometrics, including cutting-edge facial recognition technology, in the name of counter-terrorism. The Israeli state routinely surveils and severely restricts Palestinians' freedom of movement using myriad technologies, including biometrics, which result in furthering the policies of systemic segregation. Since many Palestinians live under Israeli occupation, they have little control over the way their sensitive data is turned against them.
This report was compiled by Keren Weitzberg, a tech and migration researcher, in collaboration with Privacy International.