International Women's Day 2016: Initiative of the Privacy International Network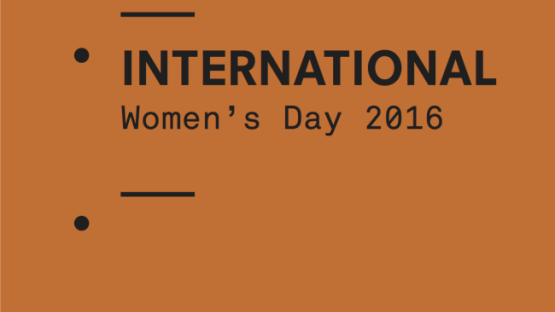 The right to privacy is a qualified right. Gender is not and cannot be its qualification.
For this year's International Women's Day, the Privacy International Network is sharing some of its successes as well as the challenges and opportunities we face in at the intersection of gender issues and the right to privacy. Click here to see this feature.
Interferences and violations of the right to privacy, as described in the UN Declaration of Human Rights, affect society as a whole. However, the consequences and implications of these fundamentally vary amongst different groups. Pre-existing inequalities in society combine with violations to privacy to multiply injustice. And that is unfortunately the case for women
But what are the intersection points between gender inequality and privacy intrusion? One example is how surveillance and violations of women's privacy is used to assert control. Technology-related forms of violence, such as online harassment and cyberstalking, have continued to be of increasing concern particularly for women human rights defenders, activists and journalists.
The above issues are as much, even more, about the right to equality than the right to privacy, but the later enables the enjoyment of certain rights when these are denied because of one's classification, such as gender. Currently privacy laws assume women are equal to men before the law and equality law assumes women are socially equally to men. Until women are treated as equals and equally enjoy their fundamental rights, we must continue our mission to protect their privacy so they can exercise them now. In the context of sexual and reproductive rights, there are various dynamics as presented by Derechos Digitales in Chile and Dejusticia in Colombia in terms of the legal framework regulating abortions. Bytes for All highlights two campaigns they are involved with aimed at challenging gender perspectives and stereotypes in Pakistan as for them the current patriarchal legislative system is inadequate to ensure the adoption of gender sensitive laws that effectively protect and promote the right to privacy.
Nevertheless, whilst a lot of progress still needs to be made to achieve gender equality, women have arguably never had as much power and resources to engage, and be heard, and take measures to promote and protect themselves, and their privacy. Technology has been part of that process such as in the Philippines, where Foundation for Media Alternatives have worked with 8 Layer Technologies, a free and open source company, to develop a mobile application to report gender-based violence they experience or witness. But seeing the use of surveillance technologies and broader surveillance powers as an effective deterrent to tackle violence against women, which is ultimately a societal problem, is also concerning - as highlighted by the Digital Rights Foundation in Pakistan in response to the newly passed Protection of Women Against Violence Act 2015 by the provincial Government of Punjab. The experience of women human rights defenders in Kenya also reflect some of the challenges they face as women but as they undertake their work in light of the growing surveillance powers and apparatus of the Kenyan government.
As we undertake our work as privacy advocates it crucial that we understand the complexity of these issues, to ensure that we advocate for the respect, protection and promotion of the right to privacy that is gender-sensitive. At the same time the fight for women's rights and gender issues will require us to give full consideration to the right to privacy, and related topics including surveillance, data protection and data exploitation.