Privacy as a Political Right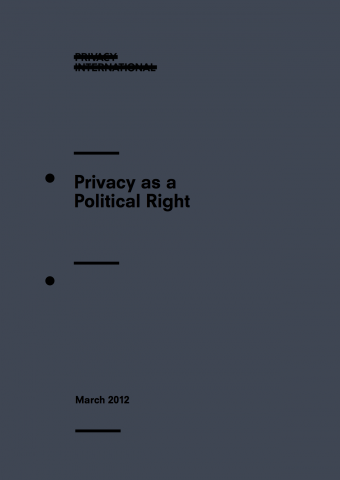 Friday, March 9, 2012
When we think of privacy in the political system we tend to recall historic events like Watergate, secret files held by governments in war-time, and blacklists. Modern political surveillance is more advanced and sophisticated. In this report we identify some of the modern political surveillance initiatives by governments around the world. We must recognise that all political systems require privacy to function, and devise our policies and build our technologies accordingly. 
We are a small and fiercely independent charity that picks big fights with companies and governments that attack your privacy, dignity, and freedom. Our independence means we never accept funds from industry and governments that limit our ability to criticise those same institutions who abuse your privacy, dignity, and freedom.
To help keep PI independent we need your support.