United Kingdom Identity Cards and Social Exclusion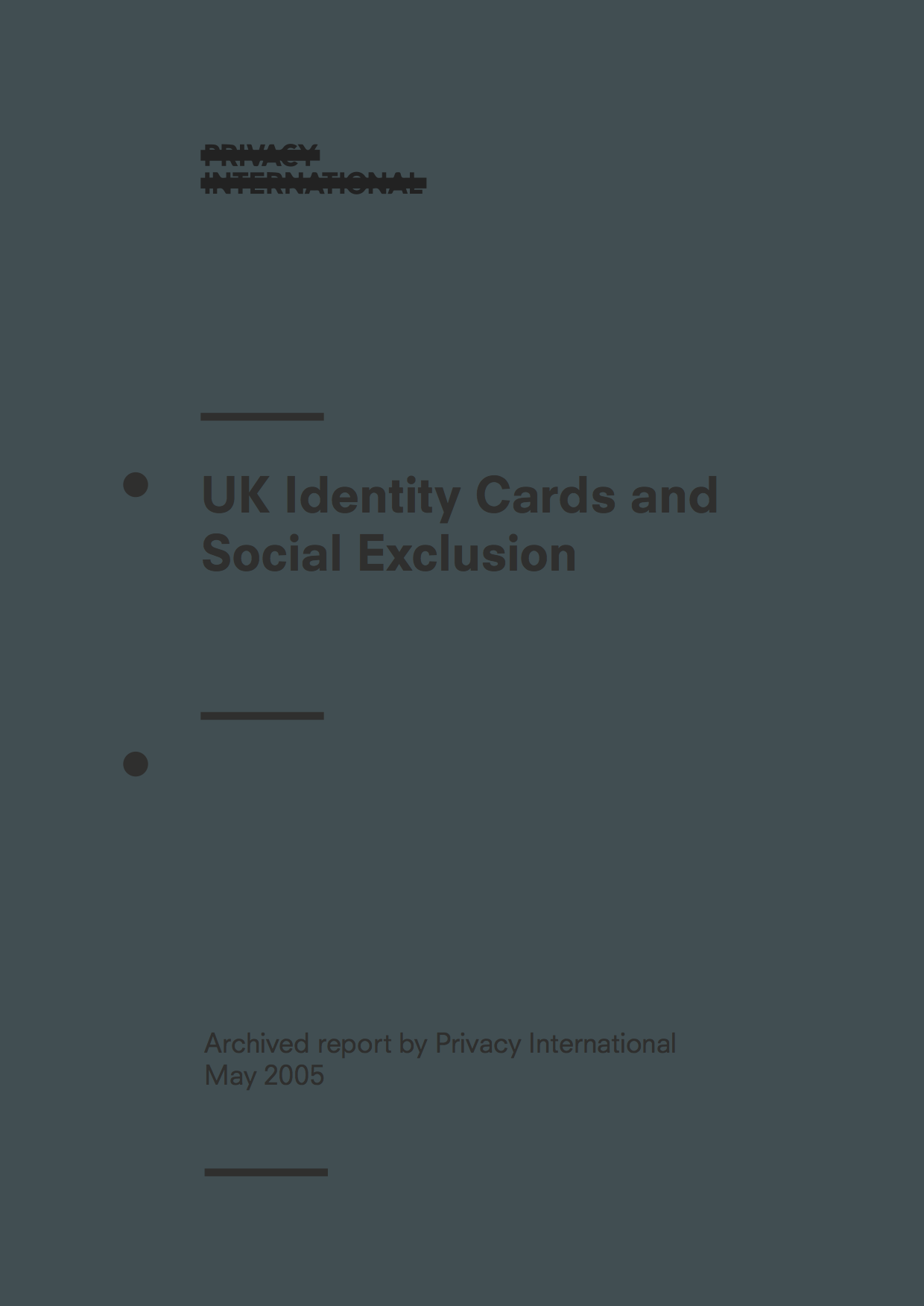 Thursday, May 5, 2005
This report investigates the probable effect of the proposed UK national Identity Card system on people who are marginalised, who suffer social disadvantage or exclusion, and those who are disabled. The work focuses on the biometrics element of the government's proposals (specifically facial recognition, ngerprinting and iris scanning).
The Report provides a specific assessment of the recently published biometrics trial conducted by the UK Passport Service (UKPS), and compares these findings with other research.
On the basis of the UK Government's research, more than four million disabled people will probably encounter significant problems when using the proposed combination of biometric techniques. Extrapolating from this research, more than a million disabled people will suffer grave and perhaps insurmountable problems accessing public services, while more than 60,000 disabled people will not be able to register their biometrics in any way with the proposed identity scheme. 
We are a small and fiercely independent charity that picks big fights with companies and governments that attack your privacy, dignity, and freedom. Our independence means we never accept funds from industry and governments that limit our ability to criticise those same institutions who abuse your privacy, dignity, and freedom.
To help keep PI independent we need your support.