Open letter to the Home Secretary
Privacy International and other organisations have submitted a letter to the UK Home Secretary demanding a reform to the way asylum seekers are receiving their benefits, which involves heavy surveillance from the Home Office on this vulnerable population.
Key advocacy points
The Home Office must review the way it handles Aspen Cards to provide benefits to Asylum Seekers.
No one, especially vulnerable populations, should have their subsistence threatned by indiscriminate surveillance.
We demand transparency regarding the arbitrary and undisclosed rules that dictate if an asylum seeker is to be cut from their rightful benefits.
Advocacy
Post date
23rd February 2021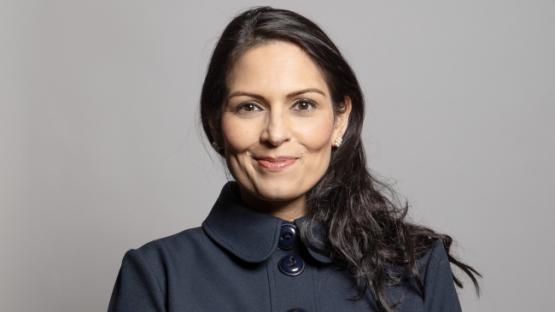 Dear Home Secretary,
We are writing to you to demand urgent reform of how asylum seekers across the country are placed under surveillance through the very same device that is supposed to provide basic subsistence support to them.
As you know the Aspen Card is a kind of debit card given to asylum seekers, on which about £39 is credited every week to cover their basic subsistence needs. But, reportedly, the Aspen card is also used to closely monitor asylum seekers and how they spend their money. As a result, it appears some users have had their benefits cut because their spending habits did not conform to the Home Office's idea of what an asylum seeker should buy.
The charity Privacy International has published the testimonies of three asylum seekers who have been victims of these practices. These testimonies show how people are being forced into destitution when they do not adhere to invisible and arbitrary rules and conditions around the use of their Aspen Card.
This has to stop.
Asylum seekers have a right to dignity, over which the Home Office is trampling with its inhumane practice of combining subsistence with surveillance.

Please, put an end to the monitoring of Aspen Card users.
Sincerely,

Privacy International - Gus Hosein, Executive Director
Abigail Housing - Amanda Church-Mcfarlane, Destitution Project Coordinator
Bail for Immigration Detainees - Annie Viswanathan, Director
Baobab Women's Project
CARAG
Donate4Refugees - Amber Bauer, CEO
English for Action (EFA)
Freedom from Torture
Jesuit Refugee Service UK - Sarah Teather, Director
Medact
Migrants' Rights Network - Dorian Leatham, CEO
Phosphoros Theatre
Refugee Women Connect
Right to Remain
Samphire - Indre Lechtimiakyte, Legal and Migrant Support Manager
St Augustine's Centre - Phoebe Hendy, Communications & Destitution Coordinator
The Gap Wales - Mark Seymour
Thousand 4 £1000
Waging Peace
West London Welcome - Joanne MacInnes, Director
Women for Refugee Women - Alphonsine Kabagabo, Director
The campaign is also supported by:
Southwark Day Centre for Asylum Seekers
WAST Manchester (Women Asylum Seekers Together)
If you are an organisation and want to join the campaign, please email us.
If you are an individual, you can write to the Home Secretary and ask to put an end to the monitoring of Aspen Card users.