Enjoy internet freedom and anonymity (terms and conditions apply)
News & Analysis
Post date
22nd September 2012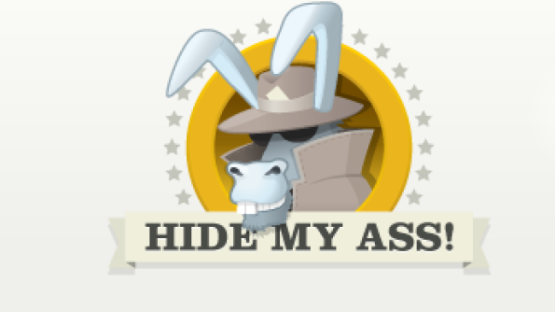 Anonymous proxy service HideMyAss.com - "a leading online privacy website" according to its own homepage - today admitted handing over user logs to law enforcement agencies.
We commend companies running privacy-protecting services. We need more like them. But we also need them to keep their word. Their website claims "Our free web proxy is a secure service that allows you to surf anonymously online in complete privacy" and their pro paid-for version promises that users can "Enjoy internet freedom and anonymity knowing that your sensitive web traffic is securely hidden behind 18,000+ IP addresses located in 32 countries."
When a company's entire business model is built around selling privacy, such a brazen volte-face comes as a bit of a shock. A blog post published today on the HideMyAss website declared: "It is very naive to think that by paying a subscription fee to a VPN service you are free to break the law without any consequences." But rather confusingly, it goes on to boast of the site's involvement in the recent Egyptian revolution "for which our service played a key role for protesters gaining access to websites such as Twitter which were blocked by the government". Protesters who were, at the time, breaking the law. HideMyAss.com are by no means the only people to set themselves up as supra-legal arbiters of morality, but their colleagues tend to be backed up by PhDs, decades of experience and senior political positions. HideMyAss.com's only credential is a logo of a donkey wearing a fedora and a pair of sunglasses.People are becoming more and more aware that when you use the internet you are entrusting your private email, search and web browsing history to a plethora of companies. It's up to these companies to stand up for user rights when third parties, including governments, ask for access to users' private information. And many do. In 2006 Google resisted a US Department of Justice subpoena for search logs, and now publishes a transparency report showing the number of government requests for information about their users. More recently Twitter successfully unsealed a secret demand for information about Twitter users allegedly associated with Wikileaks.
Government agencies are increasingly leveraging access to online data - after all, it's far quicker and cheaper than breaking into someone's home to read their post. But although a few of the major players have taken ethical stances over the past few years, there is not yet a prevailing culture of companies standing up for their users when third parties demand personal data. All internet-users should have the right to know when the government is seeking their data and to contest its disclosure, but as it stands they are completely reliant on individual companies for notification of access requests. What makes HideMyAss.com's behaviour so upsetting is their professed view that a legitimate "online privacy website" is not one that does what it says on the tin and actually protects privacy, but one that lures its customers with false promises of "complete privacy", takes their money and then casually hands over their data. The least they could do is sound slightly ashamed of themselves.
*Edit*
AirVPN have published an explanation of the efforts they've made to ensure their VPN service protects privacy. Extract below.
When we built our infrastructure we had in mind access from people who live in freedom of expression extremely hostile areas, where identity disclosure can lead to critical threats to physical safety and to personal freedom. Therefore we have planned solutions designed to give higher security and stronger anonymity layers which can be used by anyone.

These solutions have been designed so that you don't need to have "faith" in what we say (for example, when we say "we don't keep logs", how can you trust us if you're outside activists circles?), but to be inherently secure, regardless of what you think of us and regardless of which pressures we might receive from enforcement or criminal entities."