Mass surveillance and classified patents
News & Analysis
Post date
2nd August 2012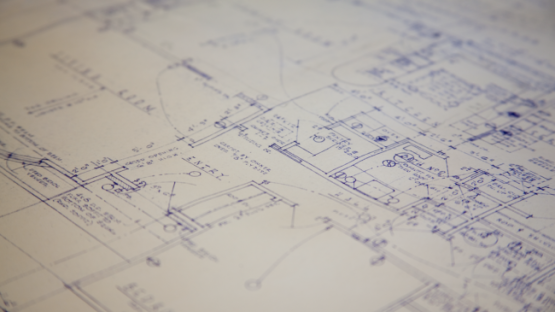 As part of Privacy International's investigation into the mass surveillance industry we have examined hundreds of legal documents, brochures and, most recently, patents. Patents are a form of intellectual property; patent-holders publicly disclose their inventions in exchange for the exclusive rights to use and commercialise them for a limited period of time. Patent registries therefore provide a window into the otherwise murky world of the mass surveillance industry.
We believe that many surveillance companies hold classified patents - company representatives have described patents they hold to PI staff that do not appear in registries and relate to national security issues. The Manual of Patent Examining of the United States, includes a procedure (chapter 5.1) to file classified patent applications. If any given federal agency considers that a new invention or technology might pose a risk to national security, it can request a secrecy order, which means the patent information cannot be disclosed. The term of such protection is initially one year, but can be extended. In the United Kingdom, the Intellectual Property Office verifies every patent application to identify possible risks to national security or public safety were it to be published. Under Section 22 of the Patents Act, some applications can be kept secret. According to the guidance offered by the IPO, the list of technologies considered "military or prejudicial to national security or public safety" includes "instruments and computers for military applications" and "electronics with specific military applications".
It is impossible to accurately assess how many secret patents relate to surveillance technology. In 2010, an average of 5,080 secrecy orders were made in the US and almost 2,425 in the United Kingdom. It is also difficult to uncover which companies hold which patents - patents are often registered in multiple different jurisdictions and controlled by an intricate web of companies and subsidiaries. However, we have been able to pin down the following examples of patents held by companies trading in surveillance technologies. 
Alcatel
The Spy Files published last year by Wikileaks and Privacy International included several big names in the technology industry. Among them was Alcatel, more specifically their prominent 'Unified Lawful Interception Suite'. This company claims to hold over 25,000 patents worldwide, several of which are surveillance-related. For example, their US patent for 'Lawful interception in IP Networks' encompasses a "method to provide lawful interception of traffic associated with a network device in an internet protocol (IP) network". 
According to the patent, a Virtual Local Area Network is configured between the interception device and the monitored network, where traffic is observed and packets are inspected. The process does not refer specifically to the monitoring technology, but it could well be some form of Deep Packet Inspection. 
There are several other Alcatel patents worldwide with apparently similar purposes, for example: 'Method and device for realizing lawful interception', 'Lawful intercept of traffic connections', 'Lawful interception gateway', and 'Software model for supporting internet protocol lawful interception'.
Nokia Siemens
In 2009 The Wall Street Journal revealed that a joint venture of Siemens AG and Nokia had provided Iran with technology to monitor the Internet massively. In addition, Nokia Siemens Networks had made available communications interception technology to the Bahraini authorities, which was used to interrogate and torture dissidents. 
Now this technology is being sold by Trovicor, NSN's divested mass surveillance wing, which has sold spy technology to a dozen countries in the Middle East and North Africa. One of Nokia Siemens patents on this field is the 'Lawful interception of bearer traffic'. The patent refers to the "interception of bearer traffic in a communication transaction".
Nokia Siemens also holds the US patent for 'judicial monitoring on peer-to-peer networks'. The description states that "the connection is diverted via a monitoring server and in that the access to the communication data takes place with a suitable service of the monitoring server".
Gamma Group
G2 Systems, part of the Gamma Group, have plenty of patents on monitoring systems and fibre optics. One of these is for a 'Wireless portable sensor monitoring system'.
According to its description, the use of this patent would enable a sophisticated surveillance mechanism: "The sensor monitoring system includes one or more portable sensor devices deployed at a remote location. The system also includes a controller server configured to automatically detect the one or more portable sensor devices via a network connection, to receive sensor data from the sensor devices, process the sensor data using user-defined rules, and to send commands to the sensor devices instructing the devices to perform various actions."
ZTE
Last March, Reuters reported that ZTE – a Chinese telecommunications equipment company – had sold a surveillance system for Internet, mobile and landline communications to Iran. More recently, ZTE has been quizzed by US authorities under alleged spying charges.
Among others, ZTE has registered the patent 'System and method for lawful interception in IP multimedia subsystem network', described as "a lawful interception device [that] distributes arranged control information of a target user to a border network element of the IMS network". Once the target is identified, all of its 'media streams' are copied in the interception device. 
Many thanks to Carlos Cortés Castillo and Nick Smallwood for their detailed research and reports into patents and the surveillance industry.