…it facilitates our access to justice
You have the right to obtain legal help and access the justice system when your rights are not respected.
Case Study
Post date
24th February 2020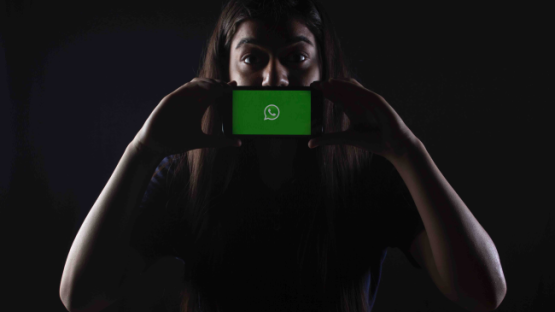 In early May 2019, it was revealed that a spyware, exploiting a vulnerability in Facebook's WhatsApp messaging app, had been installed onto Android and iOS phones. The spyware could be used to turn on the camera and mic of the targeted phones and collect emails, messages, and location data. Citizen Lab, the organization that discovered the vulnerability, said that the spyware was being used to target journalists and human rights advocates in different countries around the world. The spyware used in the attacks, called Pegasus, was developed by the Israel-based NSO Group, whose software has been employed by repressive governments around the world.
Faustin Rukundo, a Rwandan Exile living in Leeds, was a victim of the hack. He says he received a mysterious missed call over WhatsApp, but when he answered, his phone was silent. He realised something was wrong a while later when he found files were missing from his phone. Mr Rukundo is an outspoken critic of the Rwandan regime. He has the typical profile of those who have been targeted with this spyware.
Recent technological advancements threaten our ability to know when our rights are violated. For instance, the current large-scale hacking capabilities, which are being exploited by governments, are making it next to impossible to identify victims of such attacks and as a result, ensure that there are appropriate remedies.
In October 2019, WhatsApp filed a lawsuit against the company that developed the spyware. The company claims that it has been used to violate the privacy of 1,400 phones, to spy on a certain target group of WhatsApp users, including at "least 100 journalists, human rights activists and political dissidents." This is the first time ever that an encrypted messaging provider is taking legal action against a private entity for this kind of attack.  However, it is unclear how this legal action would help the victims of the attacks to be remedied for these violations.
Our right to an effective remedy requires that there exists a clear legal route through which we can give evidence, claim injury and be provided with a remedy. As such, it also requires for specific measures and safeguards to be in place to ensure that we have access to remedies. Protecting the right to privacy should make it clearer how technology is being used to attack and exploit people in this way, ensuring our right to an effective remedy continues to be adequately protected.
Everyone has the right to an effective remedy by the competent national tribunals for acts violating the fundamental rights granted him by the constitution or by law. Article 8, Access to justice
* Photo by Rachit Tank on Unsplash