Data Privacy Week: Exposing Harms, Fighting Back
Long Read
Post date
28th January 2019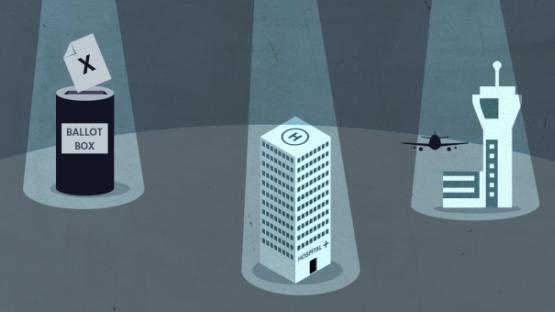 The Privacy International Network is celebrating Data Privacy Week, where we'll be talking about how trends in surveillance and data exploitation are increasingly affecting our right to privacy. Join the conversation on Twitter using #dataprivacyweek.
It is often communities who are already the most marginalised who are at risk because of the privacy invasions of data-intensive systems. Across the globe, we see the dangers of identity systems; the harms of online violence against women and the LGBTQ+ community; and the threat of surveillance faced by activists and other communities.
But, as the Privacy International Network continues to uncover, campaign and advocate on these issues, it becomes clear that it is possible to begin to achieve change. The threats to the rights of individuals and communities are massive, and the forces against them from the public and private sectors can be immense. Yet, the efforts of civil society across the world can begin to make positive impacts on these issues.
 
Identity
The use of biometric technology in Peru has expanded, as revealed by Hiperderecho. Peru's National Registry of Identification and Civil Status (RENIEC) features biometric data including photographs and fingerprints. But the security of the system is at risk: in April 2018, Hiperderecho reported that the identity photographs of all Peruvians were left exposed. While the vulnerability was later fixed, it indicates how the security of these giant centralised biometric databases can put people at risk.
National ID cards continue to be promoted around the world. In the Philippines, a new ID system is coming into law, despite the concerns of several activists, including the Foundation for Media Alternatives (FMA). We also explored the issue in a podcast with two local transgender rights activists. Voter registration is another key aspect of debates on identity. An investigation by the Centre for Intellectual Property and Information Technology at Strathmore University revealed that there was a lack of sufficient controls to protect the data of voters in Kenya's biometric voter registry. In our own research on the identity system in Chile, we highlighted challenges that migrants face in accessing healthcare, employment, and accommodation – all because they lack the Chilean ID card.
Gender
The issues surrounding privacy and gender have become an important field of study, with the online arena – while potentially providing a safe space for marginalised communities – also becoming a place for harassment and abuse. A report by SMEX revealed some of the online privacy threats that women and the LGBTQ+ community in Lebanon face, such as the non-consensual sharing of intimate images, blackmail and doxxing.
Online gender-based violence was also explored by the Chilean-based Datos Protegidos, who analysed the law and the experience of women activists and members of the LGBTQ + community online.
The importance of the impact of privacy issues upon gender has been developed in Privacy International's own work on this topic.
Surveillance of activists
Government surveillance is often targeted at people who are campaigning for social change. A striking example is that of Operación Huracán (Operation Hurricane) in Chile, a case that, according to research by Derechos Digitales, involved alleged police interception of communications of Mapuche leaders (the major indigenous group in the country), which turned out to be an attempt to frame them as criminals.
The risks of surveillance are also deeply felt by activists in Kenya. A survey by the National Coalition of Human Rights Defenders found that increased digital-based media and online interactions have changed the perceived risks that human rights defenders face, causing them to fear surveillance and take measures to protect themselves.
 
Health and welfare
Healthcare, and welfare provision, are other areas where people can be placed in highly vulnerable situations. In Paraguay, as revealed by TEDIC, the social security system presents several privacy flaws. Issues surrounding the medical examination of workers, and who has access to their medical records and sensitive health data, including biometric information, creates the risk of discrimination in the workplace.
But change is possible. In a 2015 case explored by KELIN, plans were made to use biometric details as part of a study of people with HIV and key populations in Kenya. However, members of the community vocally objected to the use of biometrics in the study. They succeeded in achieving change and the biometric requirement was dropped. This case illustrates how unified coalitions, led by those most affected, can achieve change.