A day in the life of Naomi Fontanos, a trans woman living in Manila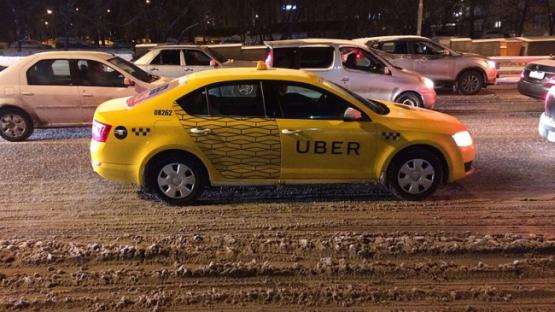 Written by the Foundation for Media Alternatives
7:01: Naomi wakes up and gets ready for the day.
7:58: Naomi books an Uber ride to Bonifacio Global City (BGC), where she has a meeting. She pays with her credit card. While Naomi is waiting for her Uber, she googles restaurant options for her dinner meeting in Ortigas.
9:00: While her Uber ride is stuck in traffic on EDSA (a limited access highway circling Manilla), Naomi's phone automatically connects to the free WiFi offered by the Department of Information and Communications Technology (DICT) under their project Pipol Konek: Free Wi-Fi Internet Access in Public Places. The free Instant Access is very slow, and when Naomi tries to connect to the slightly faster Registered Access, the system requires her to create an account using the following information:
Email Address

First Name

Middle Name

Last Name

ID Number and Type of Government-Issued ID

Password
Naomi opts for Instant Access instead.
9:10: Taking advantage of being at a standstill in EDSA traffic, Naomi uses the free WiFi access to check Facebook and Twitter, where she notices a sudden slew of advertisements for properties in the Ortigas area.
10:05: Naomi finally arrives at BGC. From the moment she gets out of her Uber, her every move is captured by the many CCTV cameras in the area. BGC is reported to be the first Huawei Safe City in the Philippines. This means that the BGC area is equipped with "IP-based cameras with Wi-Fi backhaul installed across major grids of the city and connected to a command center, complete with video analytics" technology, provided by China-based tech firm Huawei.
11:54: After the meeting, Naomi gets lunch at one of the restaurants on Bonifacio High Street, which she pays for with PayMaya, a cashless mobile payment system that is a subsidiary of Voyager Innovations, which, in turn, is the digital innovations company of Smart-PLDT, one of the two major telcos in the Philippines. While at the restaurant Naomi's phone automatically connects to GoWIFI, a "free" public WiFi provided by Globe, the other major telco, at Ayala malls all over the country. However, to be able to use the free access, Naomi has to submit her mobile number.
12.55: Failing to book any Uber or Grab ride, Naomi boards the BGC bus to Ayala and the MRT from Ayala to Ortigas, using her Beep card for both.  
13.58: Naomi arrives in Ortigas, where she is interviewed by an online news platform on the state of LGBTIQ rights in the Duterte regime. During the interview, Naomi shares her work as a feminist and trans activist. The interview is streamed live in the new platform's various digital channels and it is also live-tweeted.
15.50: After the interview, Naomi hangs out at the nearby Starbucks and uses her Rewards card. While having coffee, she checks her social media and finds a handful of notifications on Twitter. Because her Twitter account was mentioned during the interview, she finds a lot of tweets calling her "yellowtard" or attacking her because of her comments on the Duterte administration.
18:06 pm: Naomi settles into a dinner meeting. Her phone is stashed away in her purse, with tweets from radical Duterte supporters, Facebook advertisements for condo units in Ortigas, and promotional texts from both Smart and Globe still pouring in.