PI's submission to the UK Government's consultation on a new legal framework for abortion services in Northern Ireland
These are our main concerns related to a new legal framework for abortion services in Northern Ireland.
Key advocacy points
In our submission, we responded to the questions that relate to the introduction of abortion certifications and notification in Northern Ireland.

As the consultation questions outline, both abortion certification and notification are based on the model in England and Wales.
Advocacy
Post date
16th December 2019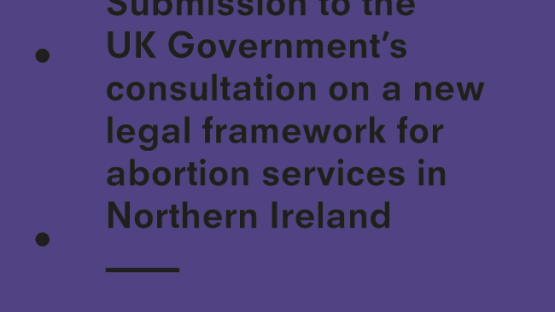 Privacy International (PI) welcomes the opportunity to respond to this consultation. Established in 1990, PI is a non-profit organisation based in London, dedicated to defending the right to privacy around the world.
The right to privacy is one of the precedents used to establish reproductive rights, and it is established by several international and regional legal instruments. The primary link between the two stems from the fact that laws and policies which impede upon individuals' rights to access sexual and reproductive health services may also interfere with individuals' right to privacy and to make autonomous decisions as it pertains to their health and fertility.
Sexual and reproductive rights, which are contained within Economic, Social, Cultural, and Environmental Rights, include the right to access to contraception, the right to safe and legal abortion, the right to sexual health information including about contraception and abortion, and other reproductive health services.