Biometrics and counter-terrorism: Case study of Iraq and Afghanistan
A case study illustrating the use and looming dangers of collection and use of biometrics in the name of counter-terrorism.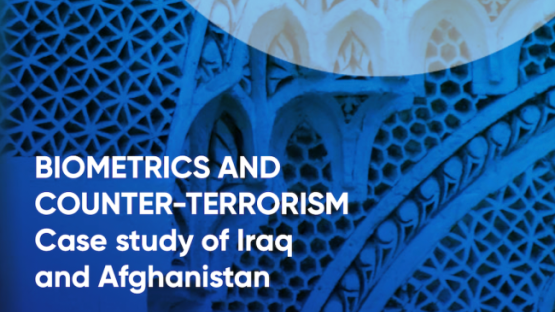 In Afghanistan and Iraq, the U.S. Department of Defense developed its biometric program in confluence with US military operations in. Its expansion was tightly linked to the goals of military commanders during the "War on Terror": to distinguish insurgents and terrorists from the local civilian population. This research shows how the DOD's biometric programme was developed and implemented without prior assessment of its human rights impact and without the safeguards necessary to prevent its abuse. Its whereabouts and current use today remain unclear. After testing biometric prototypes in Afghanistan in 2002 and in Iraqi detention centers in 2003, the Department eventually mandated that fingerprints, facial photographs, and DNA must be collected from all its detainees worldwide.
This report was compiled by Nina Toft Djanegara, PhD Student, Department of Anthropology, Stanford University, in collaboration with Privacy International.