Comments on the CMA's interim report on its online platforms and digital advertising market study
In February 2020, PI submitted comments on the UK Competition and Markets Authority's (CMA) interim report into online platforms and digital advertising.
Key advocacy points
In July 2019, the UK Competition and Markets Authority (CMA) commenced a market study into online platforms and digital advertising. In December 2019, they published their interim report.
The interim report finds that both Google and Facebook enjoy "significant market power" in markets like search engine and digital advertising. It also suggests a series of potential behavioural and structural interventions.
PI submitted comments on the interim report, welcoming privacy-friendly solutions such as a code of practice, privacy enhancing technologies, increased user control over their data, data portability, as well as interoperability of online services.
However, we are strongly opposed to any solutions involving the sharing of personal data, even in an anonymised form. Considering how these companies seem to handle our data, personal data sharing standards can pose grave risks for consumers.
Finally, we have asked the regulator to revisit their conclusion not to open a formal investigation.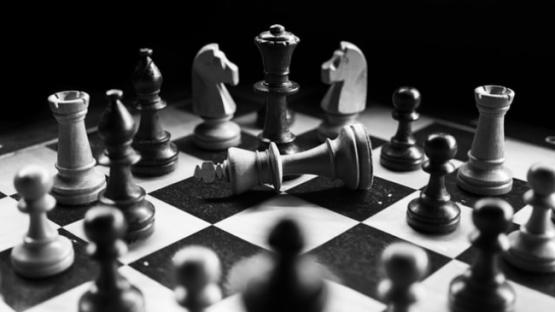 For a long but fun analysis of the current competition and data state of play in the UK, click here.
Background
PI broadly welcomes the CMA's interim findings, many of which correspond with issues of longstanding concern to PI and with the points raised in our response to the CMA's Statement of Scope.
This includes the indication that Google and Facebook have a dominant or strategic position in major elements of the digital advertising market which can -at least, partially- be attributed to the vast amounts of users' personal data that these platforms hold. A lack of transparency characterises how the online advertising ecosystem operates, including how individuals' personal data may be exploited and further processed for purposes that remain unknown to individuals – with knock on consequences for both people and society. This further exacerbates the lack of consumers' control over their personal data and, at the same time, contributes to strengthening these platforms' dominance or strategic market status.
In its July 2019 Response to the Statement of Scope, PI encouraged the CMA to analyse the implications of the interplay between privacy and competition laws, for example by developing guidance on how privacy and data protection standards can be used to help determine the 'harm' relevant for assessing abuses of dominance in the digital market. We note that the CMA's initial findings take stock of the importance of personal data for competition in digital advertising and underline several ways in which platforms may undermine consumers' choices or even deprive them of effective control over their personal data.
Our response to the proposed structural and behavioural remedies
We welcome the CMA's approach towards considering structural or behavioural regulatory interventions (remedies) to limit anti-competitive behaviour of platforms with a dominant or 'strategic' position in the online market. In particular we welcome engagement with Data Protection Authorities as well as direct action by the CMA using order making powers through a market investigation.
However, we note that one of the potential interventions in general search is third-party access to search queries and click data (supply-side remedies). This remedy seems to build on the Furman review which also identified situations where open access to personal data held by dominant business would be seen as an "essential and justified step needed to unlock competition".
PI is deeply concerned about suggestions or potential remedies that might imply open access to data or users being offered remuneration for providing personal data to services. Personal data is not just any other economic asset. Privacy and the protection of personal data are fundamental human rights.
Our response to the CMA's conclusion not to make a market investigation reference
We ask the CMA to revisit its conclusion not to make a market investigation reference. Notwithstanding data-sharing remedies or remedies that might have onerous implications for consumers' privacy and data protection rights, and well-being in general, the CMA could use its order making powers to introduce increased interoperability in social media, as well as changes to the arrangements for determining the default search engine on browsers and devices. We do not believe the ongoing consideration by Government to be a sufficient justification to stall this process and use of the CMA's existing powers.
What's next?
The deadline for the CMA to publish their final report is 2 July 2020. We will be following developments closely and will react once the final report is out. In the meantime, watch this space and sign up to our newsletter !
Photo by Felix Mittermeier on Unsplash