Recognition of Privacy in UN Human Rights Mechanisms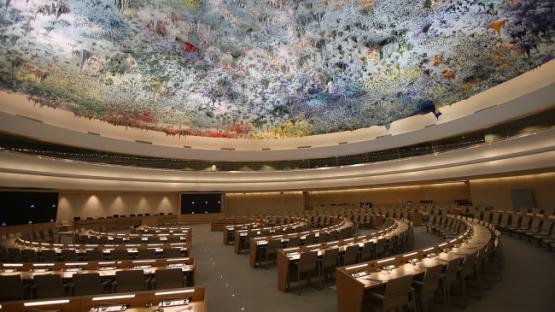 [Photo By Ludovic Courtès - Own work, CC BY-SA 3.0]
Last update: 14 December 2022
What is the problem and why it is important
Until the early '10s, the right to privacy had been sidelined and largely unaddressed within the UN human rights monitoring mechanisms, despite being upheld as a fundamental human right in the Universal Declaration of Human Rights and the International Covenant on Civil and Political Rights (ICCPR).
Beyond the ICCPR General Comment No.16: Article 17 (Right to Privacy) in 1988 and the 2010 report of the UN Special Rapporteur on the promotion and protection of human rights and fundamental freedoms while countering terrorism, the right to privacy was hardly referenced within the UN human rights mechanisms. This lack of attention changed in 2013, due to the Snowden revelations, which created significant political momentum to address the practices of mass surveillance facilitated by modern communications technologies.
Privacy International (PI) and its international network of partners, as well as other civil society organisations, used the opportunity created by the opening of this debate to push for safeguards on the right to privacy and accountability for states and (increasingly) companies which are failing to comply with their human rights obligations and responsibilities.
As technology advances, there is an urgent need for UN human rights mechanisms to continue responding and incorporating current developments to ensure that existing human rights standards' authoritative interpretations reflect and address them. We need to ensure that a human rights approach is always followed when implementing technological developments.
What we did and what we achieved
To address the lack of attention towards the protection, promotion and respect of the right to privacy, since 2013, Privacy International has been engaging in various UN human rights monitoring mechanisms as a means of integrating references and recommendations on the right to privacy, including data protection, within these processes.
As a first step, we needed to address the lack of a dedicated mechanism to protect the right to privacy within the UN Human Rights Council. Privacy International led the civil society's campaign for the creation of a UN Special Rapporteur on the Right to Privacy in the digital age. The campaign was successful and the Human Rights Council created this mandate in March 2015 (and renewed it in 2018.)