No Body's Business But Mine: How Menstruation Apps Are Sharing Your Data
PI undertook dynamic analysis of various menstrution apps using its own data interception environment to look at the data they share with Facebook.
Achieved result
Updated on 7 October 2020
As a result of PI's research and advocacy on six popular menstruation apps, four of them made changes in their data sharing practices or launched internal investigations. These changes positively impacted on the privacy of more than 5 million people.
Key findings
Research highlights that the menstruation apps we have exposed raise serious concerns when it comes to their compliance with their GDPR obligations, especially around consent and transparency.
Long Read
Post date
9th September 2019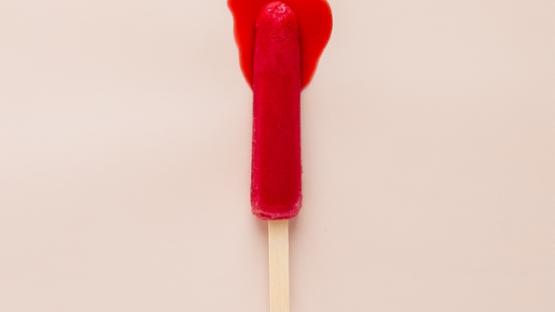 In December 2018, Privacy international exposed the dubious practices of some of the most popular apps in the world.
Out of the 36 apps we tested, we found that 61% automatically transfer data to Facebook the moment a user opens the app. This happens whether the user has a Facebook account or not, and whether they are logged into Facebook or not. We also found that some of those apps routinely send Facebook incredibly detailed and sometimes sensitive personal data. Again, it didn't matter if people were logged out of Facebook or didn't have an account.
This sharing happens through the Facebook Software Development Kit (SDK), a set of software development tools that can be used to develop apps for a specific operating system. In an email to us on 29 December 2018, Facebook described how their product works:
"Developers can receive analytics that allow them to understand what the audience of their app enjoys and improve their apps over time. Developers may also use Facebook services to monetise their apps through Facebook Audience Network. Subject to that Facebook user's prior consent, Facebook may also use this data to provide that user with more personalised ads."
Facebook routinely receives data users, non-users and logged-out users outside its platform through Facebook Business Tools. For instance, any website that has integrated a Facebook "Like" button or a tracking pixel automatically sends data to Facebook.
Facebook's SDK for Android allows app developers to integrate their apps with Facebook's platform and contains a number of core components: Analytics, Ads, Login, Account Kit, Share, Graph API, App Events and App Links. For example, using Facebook's SDK allows apps to use a "Login with Facebook" based authentication, meaning users can log in using their Facebook account.
Following the revelations, two thirds of the companies we exposed have updated their apps. This year, we decided to follow the same methodology to look into the apps we share some of our most sensitive data with: menstruation apps.
Menstruation apps are not just concerned with your menstruation cycles. As our partner organisation Coding Rights showed in their research, Menstruapps – How to Turn Your Period Into Money (For Others), they collect information about your health, your sexual life, your mood and more – all in exchange for telling you what day of the month you're most fertile or the date of your next period. In fact, the data you share with your menstruation app is probably information you would not share with others.
We therefore wanted to make sure that they keep this information to themselves, rather than sharing it with other companies. We initially looked at the most popular apps: Period Tracker by Leap Fitness Group; Period Tracker Flo by Flo Health, Inc.; Period Tracker by Simple Design Ltd.; and Clue Period Tracker by Biowink.
We did a dynamic analysis of the apps using our data interception environment (available here and see Annex 1 for methodology) to look at the data that those apps share with Facebook. We were pleased to see none of those apps did, including Clue, which changed their practices after we called them out in our first round of checks.
But what about other apps? The ones that may not be the biggest players but still boast millions of users? We set out to look at apps we noticed were popular in different parts of the world and decided to look at Maya by Plackal Tech, MIA by Mobapp Development Limited, My Period Tracker by Linchpin Health, Ovulation Calculator by Pinkbird, Period Tracker by GP International LLC and Mi Calendario by Grupo Familia.
Period Tracker by GP International LLC did not appear to share any data with Facebook. The other apps we looked at on the other hand turned out to be a little more indiscreet.
As we will expose in this report, Maya by Plackal Tech and MIA by Mobapp Development Limited conducted – at the time of the research – what we believe to be extensive sharing of sensitive personal data with third parties, including Facebook. However, we are pleased to announce after we shared this report with Maya by Plackal Tech, they said:
"We understand your concern that in addition to providing the analytics SDK, Facebook is also a social network and an ad network. We have hence removed both the Facebook core SDK and Analytics SDK from Maya. Version 3.6.7.7 with these changes is live on the Google Play Store and will be submitted for review to the Apple App Store by this weekend. We continue to use the Facebook Ad SDK, post opt-in to our terms and conditions and privacy policy. Maya does not share any personally identifiable data or medical data with the Facebook Ad SDK. The Ad SDK helps us earn revenue by displaying ads that our users can opt out of by subscribing to Maya's premium subscription."  (See Annex 2)
The full responses from all the companies we contacted and which responded to us are available in the annex.
Linchpin Health did not respond. MIA did not wish to have their response published.
Feeling anxious? Got lucky last night? Having some health issues? Tell Maya and they'll let Facebook and others know (oh, and they'll share your diary too…)
Maya by Plackal Tech (over 5 million downloads on Google Play) is the kind of app that wants you to share. A lot. The problem is what you share won't stay between you and Maya. Our traffic analysis reveals, first of all, that Maya informs Facebook when you open the app. There is already a lot of information Facebook can assume from that simple notification: that you are probably a woman, probably menstruating, possibly trying to have (or trying to avoid having) a baby. Moreover, even though you are asked to agree to their privacy policy, Maya starts sharing data with Facebook before you get to agree to anything. This raises some serious transparency concerns.