The hidden cost of digital health services
New research from our partners at the Centre for Internet & Society (CIS) reveals Indian health websites and apps are sharing intimate health-related data with third parties such as Facebook and Google. 
Key findings
Data entered into health apps or website is shared in ways that are likely to be a violation of people's privacy expectations. This often happens without sufficient transparency or consent. 
Our partners at the Centre for Internet & Society (CIS) conducted research into nine web and mobile applications across the Indian healthcare sector which reveals some of the sensitive data they share with third parties, including advertisers. 
Together we recommend best practices to limit this troubling sharing.
Long Read
Post date
31st October 2023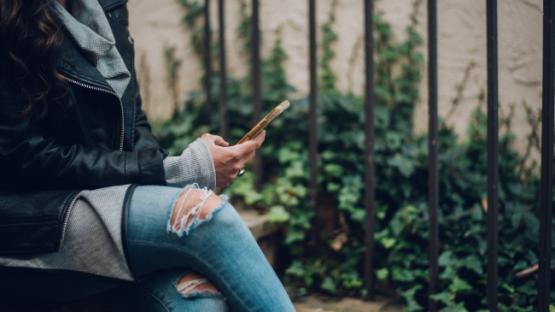 Introduction
Data about our health reveals some of the most sensitive, intimate - and potentially embarrassing - information about who we are. Confidentiality is, and has always been, at the very heart of medical ethics. People need to be able to trust their doctors, nurses and other healthcare providers so that they are not afraid to tell them something important about their health for fear of shame, judgement or social exclusion.
It's no surprise then that data protection regimes around the world often treat data related to health as a special separate category of data. More stringent rules on how it can be collected and shared are put in place, in part because of this sensitivity and its potential impact on our dignity and rights. Health data deserves the highest standards of care and attention.
Too often, however, we hear that new online or digital ways of managing our health don't live up to these standards. And in India, the Digital Personal Data Protection Act does not provide a distinct category to protect health data - it is regulated under the broader umbrella of personal data.
The hidden "value" of digital health services
Many of us use digital health services not just for their convenience, but as a way to avoid the complexity and discomfort of talking to a healthcare professional face-to-face. But what if we told you that far from being more discreet, many online services share data related to your health widely? Your data may not be staying only with your chosen health service: multiple advertisers and data brokers may be listening in, taking notes, ready to sell you something.
To find out more, our partners at the Centre for Internet & Society (CIS) conducted research into nine web and mobile applications across the Indian healthcare sector. CIS used PI's Data Interception Environment to try to see what's going on behind the slick apps and websites that offer convenience first when we're worried about our health. 
CIS looked at digital services providing information about symptoms and conditions, selling drugs through online pharmacies, and even allowing users to directly book tests and minor surgeries.
Privacy International's Data Interception Environment (DIE) tool can be used to analyse how data flows between an app and the servers it communicates with. It uses open-source tools to intercept the network activity of mobile applications, allowing you to see what data is being shared by apps from your device to the app companies and third parties.

PI has used the DIE to research everything from low cost phones to menstruation apps. And we've made it openly available for public use so that you can do your own research on how devices and apps use your data.
CIS discovered that some of the sensitive data users inputted into these healthcare services are shared directly with third parties, including advertisers. This may happen either without any consent banner presented to the user, or with relevant (but limited) information buried in the terms and conditions or privacy policy of the service. The result? Any user too busy or too overwhelmed by legalese and complicated language to read through the whole privacy policy will remain unaware of an app's data sharing practices.
Advertisers want this data for the purpose of targeted digital advertising. They can combine it with what they already know about us to build up an ever-more detailed profile about who we are, what we like and where we go.
The advertising value of pregnant women
Targeted digital advertising is a lucrative business that accounts for the majority of the income of big tech companies like Google and Facebook (and also feeds smaller AdTech companies you might have never heard of). This can lead to people being profiled and their personal situations or vulnerabilities targeted and exploited. For example, information about who is pregnant is particularly valuable to advertisers. New and expecting parents are likely to change their purchasing habits. 
In PI's last investigation into menstruation apps, we found that the data of an average person in the US is worth $0.10, while a pregnant woman's will be $1.50. As of 2022, Gizmodo reports advertisers are still actively segmenting the data of pregnant women, with costs per user reached by an advert going as high as $2.25.
As PI has covered in the past, access to data around women's health is of particular value to advertisers. But sharing such sensitive data so widely may not just come as a shock and make people feel uncomfortable because of targeted advertising: it may even lead to unsafe or threatening situations. We have seen examples of law enforcement agencies buying geolocation data which may reveal who has visited a sexual health clinic. And we have heard concerns about hostile actors (including governments) collecting data on people who have been seeking information about abortion or other socially controversial health issues (for example in relation to HIV/AIDS, sexuality or drug use).